Embroidery Contest 2005
Entry # 21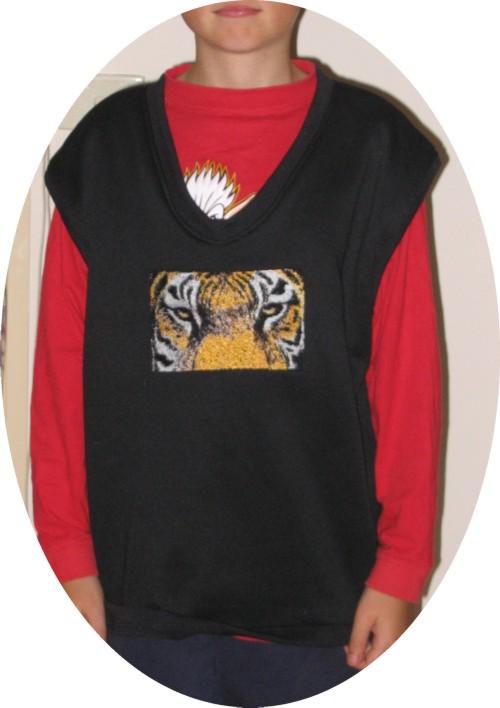 This participant used the Tiger Eyes design on a football training top for her son. She used this design because her son loves tigers, and to remind him to "set the tiger 'within' free during training and playing."
Back to the Contest Entries page
Special Offer
Christmas in July!
We are offering you a 25% discount on all our designs!
Bonus design on all orders over $50
Redwork Deer Set