Works of Our Customers
These photos were sent in by Frieda Grischkowsky from Stillwater, Oklahoma.
Here is what she writes: "I would like to share with you a couple of pictures of a quilt I made which features some of your photostitch cats."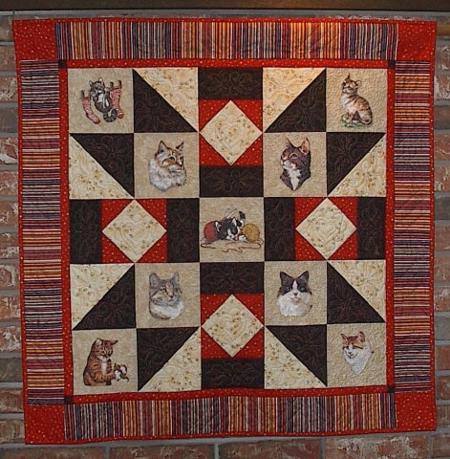 "I made the quilt as a fundraiser for our local non profit-organization "Tiny Paws Kitten Rescue" - the organization, which is mainly run by one dedicated lady, takes in abandoned kittens (from animal control and other sources), shelters them and finds them caring homes."
Thank you for sharing, Frieda!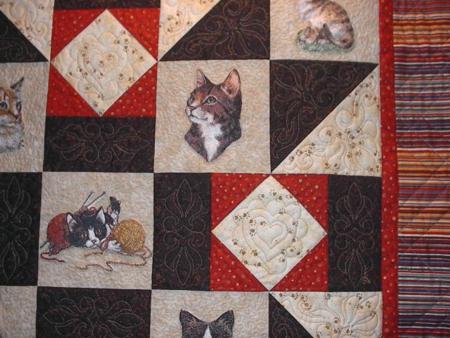 Back to the Works of our Customers page