Appliqué FSL Doily Set
These are the instructions on how to make the Applique FSL Doily Set.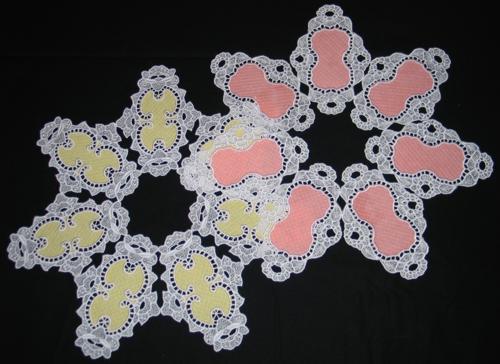 For each doily, you'll need 7 pieces of fabric large enough to fit in your hoop, and Vilene-type water soluble stabilizer .
Step One: Hoop two layers of Vilene-type water soluble stabilizer. Place a piece of fabric over the stabilizer. If you wish, you can attach the fabric to the stabilizer with a couple of baste stitches, pins or with temporary adhesive.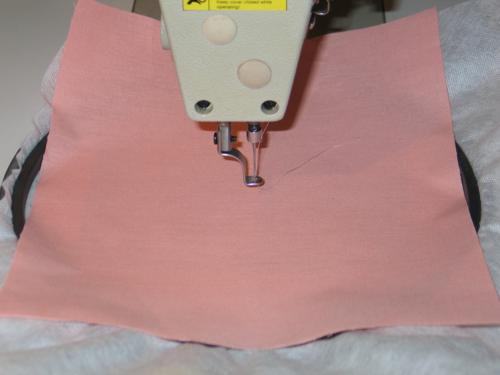 Step Two: Start embroidering the design. First your machine will stitch a baste-stitch to secure the working field. Then, it will embroider the outline and the grid of the design.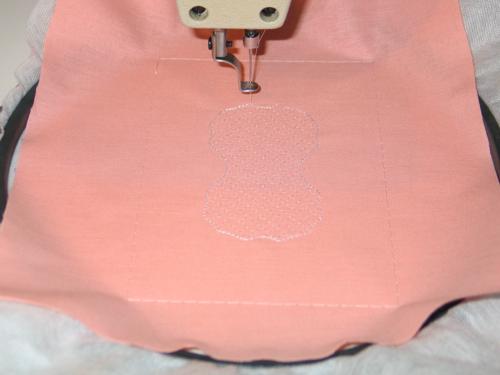 Step Three: After the machine stops, take the hoop out of the machine (do not take the embroidery out of the hoop!) and, working with very sharp scissors, cut away the baste-stitch and then the excess fabric as close to the outline as possible.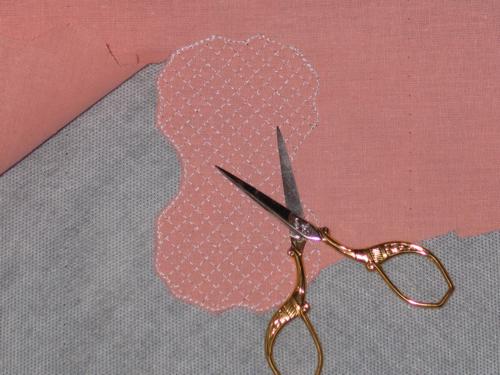 Step Four: Insert the hoop back into the machine and finish the embroidery.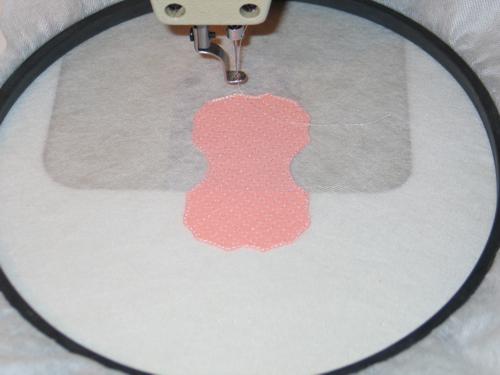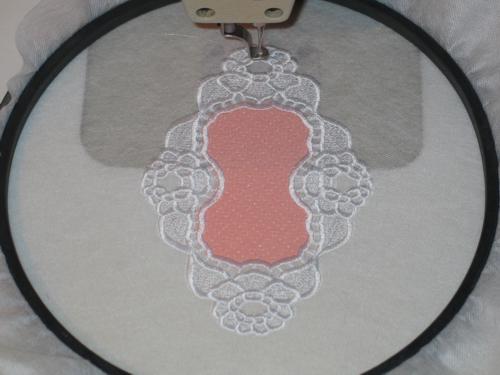 For each doily embroider seven similar parts.
Step Five: Rinse the stabilizer away and leave to air dry. Press with steam.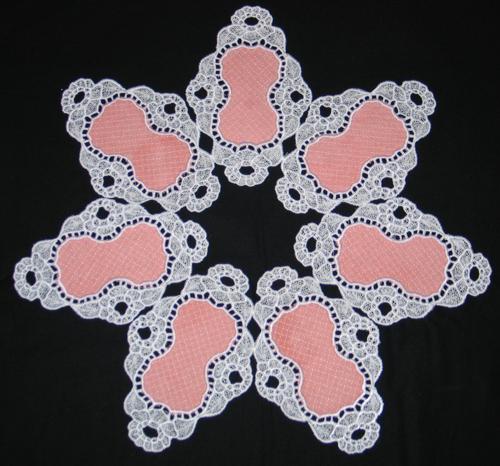 Step Six: Place all the parts in a circle and hand-stitch the points where the parts touch each other.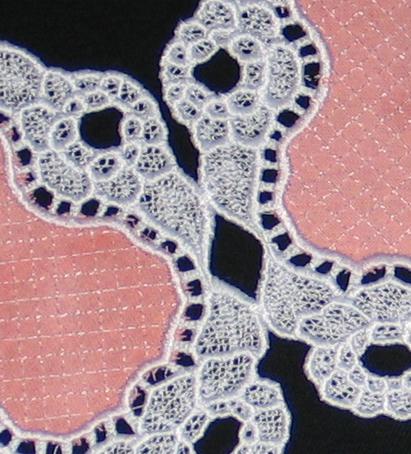 The doilies are ready. We hope that you like them!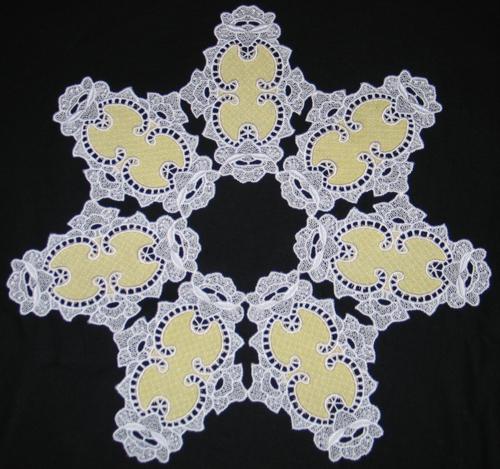 Back to Applique FSL Doily Set.