Victorian Angel Crochet Table Topper
These are the instructions on how to make the
Angel Crochet Table Topper.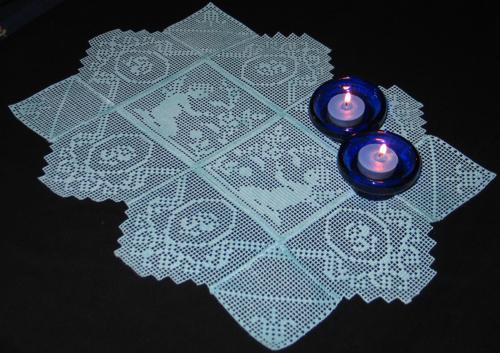 You will need Vilene water-soluble stabilizer, and 50- or 60-weight white cotton embroidery threads.
Before proceeding, please read the General Guidelines and Step-by-Step Guide to Embroidering our Crochet-Style FSL designs.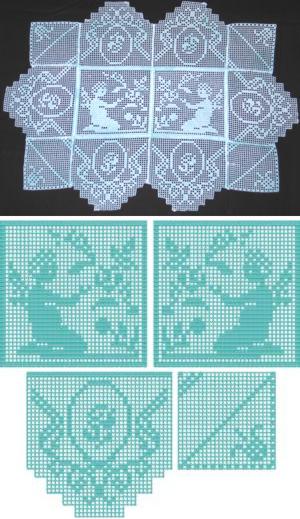 Step One: Embroider the designs from the Victorian Angel Crochet Table Topper set.
Angel square - right and left one time each;
part with rose - six times;
square with a lily - four times.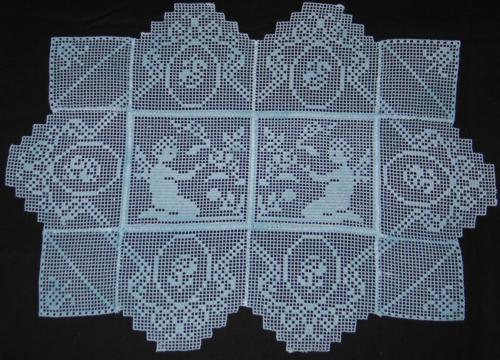 Step Two: Trim the excess stabilizer and dissolve it in a bowl of warm water. Do not use hot water! To make the lace soft, leave it in the bowl for about an hour, change water several time.
Spread flat on an even surface and leave to air dry. Press with steam.
Step Three: Using zigzag, stitch the FSL parts to each other. Assemble the doily by rows first, then stitch the rows to each other. Use the same thread with which you made the lace both in the needle and in the bobbin.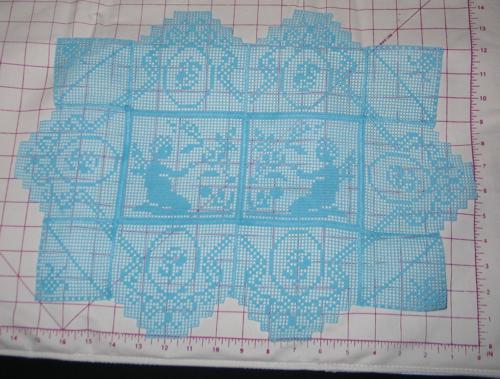 The doily is ready. Enjoy!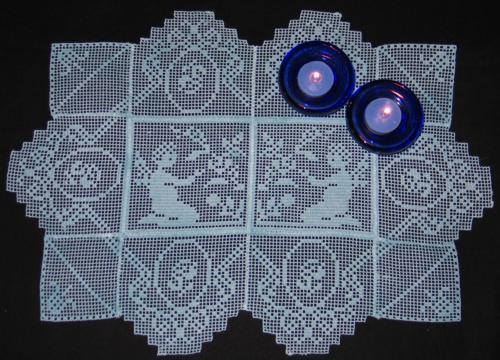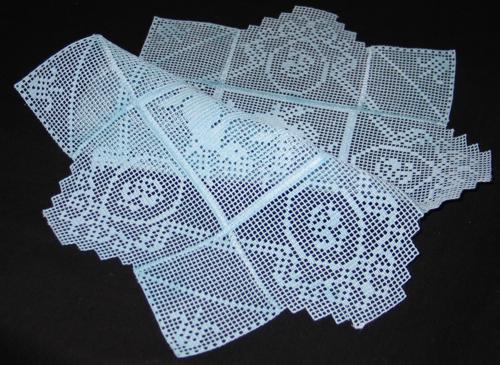 Back to Victorian Angel Crochet Table Topper Page