Hardanger Heart FSL Set
The designs from our Hardanger Heart Set can be embroidered as regular FSL. You can read about this in our General Guidelines.
To embroider this set we used 60-weight 100% cotton embroidery threads; both emroidery rayon and polyester also give good results.
Some points to remember from the General Guidelines:
Use Vilene water soluble stabilizer;
Use the same thread for the upper and bobbin thread to get two-sided embroidery.
DO NOT embroider several designs in one hoop.
The FSL designs can be then stitched onto fabric.
Another method of combining the designs from this Hardanger set with fabric is described in the Hardanger FSL Set Guide.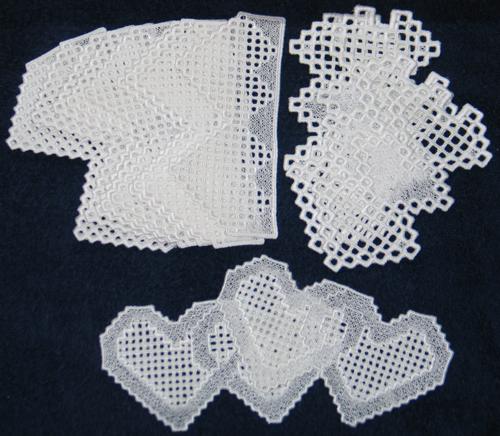 This set consists of three designs. Like all our hardanger sets, it's best for table linen.
We used them to make this attractive table runner. The finished size of the table runner is about 13" x 18.5".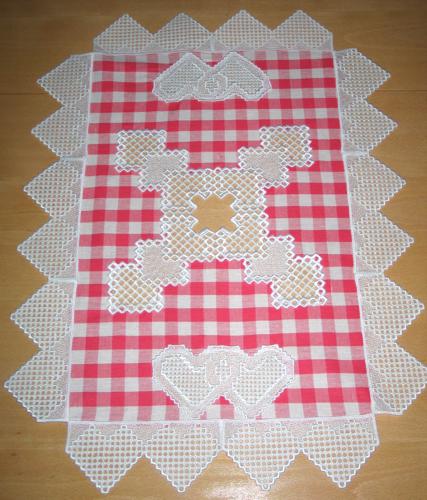 We used a piece of linen, about 15" x 20". For the insert we embroidered four vertical heart designs and machine-stitched them onto the fabric.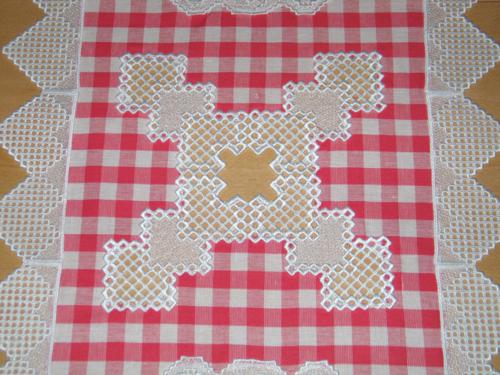 Then we cut away the fabric under the insert.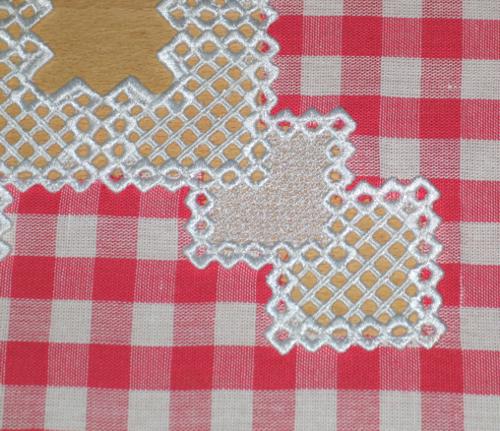 The edges are finished with the edge design. We embroidered it 10 times, two parts for each shorter side and three parts for each longer side.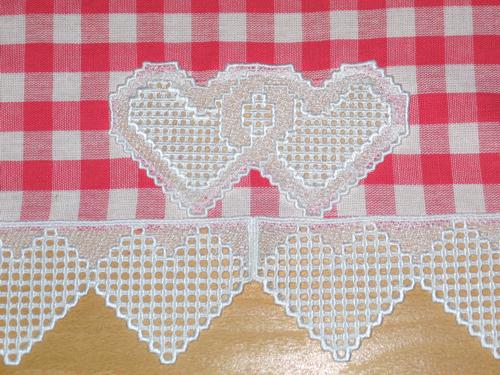 The horizontal heart design is added to each short side of the table runner.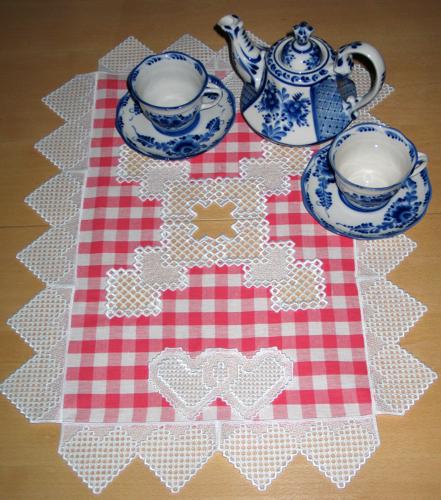 We hope that you liked our idea and will come up with many of your own!
If you liked this hardanger set, you might also like:
Back to Hardanger Heart FSL Set