Freestanding Applique Lace Primrose Border
These are instructions on how to embroider the FSL Applique Lace Primrose Border designs. The border is split into several parts.
One of the advantages of the design is that you embroider each pattern separately and then incorporate them into a larger project - this means you don't risk ruining your project if something goes wrong during embroidery.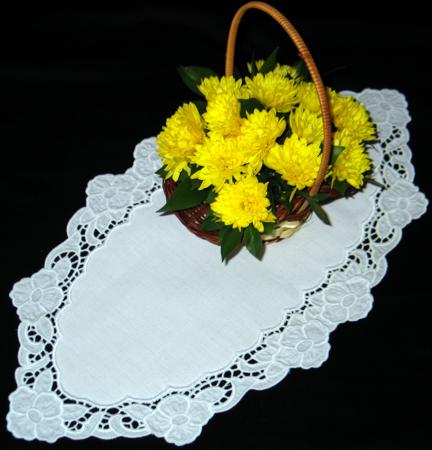 You will need fabric for the applique, water soluble mesh and embroidery threads. All parts are embroidered in the same way.
For the doily, you will need a piece of fabric measuring about 20" x 11".
Step One: Hoop 2 layers of water soluble mesh. Upload the first file into your machine. Start embroidering. The machine will embroider the outline of the design and stop.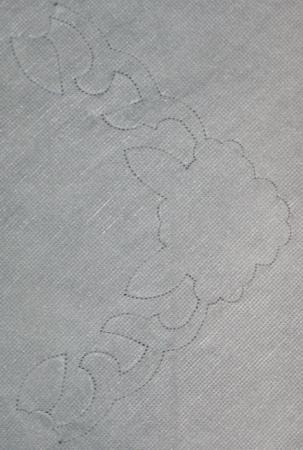 Step Two: Cover the outline with a piece of fabric and start the machine. The machine will embroider the outline of the lace and stop.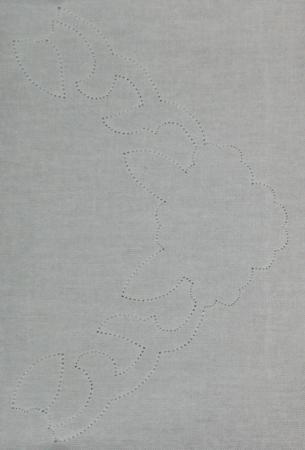 Step Three: Take the hoop from the machine. With a pair of sharp scissors cut away the fabric around the outline.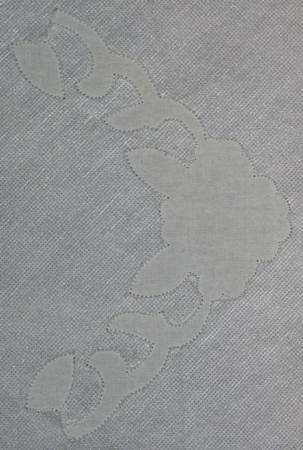 Step Four: Return the hoop to the machine and finish embroidering.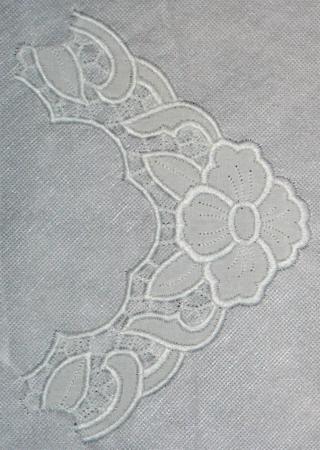 Step Five: Repeat Steps 1 through 4 for all files.
Step Six: Neatly cut away the excess stabilizer around the parts.
Position the parts together to form a frame. Using the same threads with which you made embroidery, hand-stitch the parts together.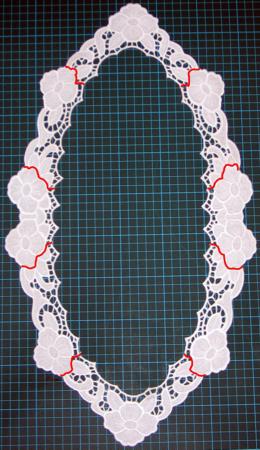 Step Seven: Wash away the remaining stabilizer, neatly spread on a flat surface and leave to air dry. Press if needed.
Step Eight: Position the lace frame on a piece of fabric. Baste of pin in place.
Using not very dense zig-zag, attach the lace to the fabric by the inner outline.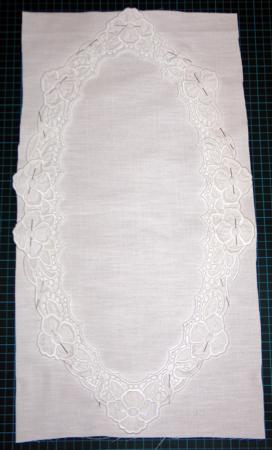 Step Nine: Cut away the excess fabric.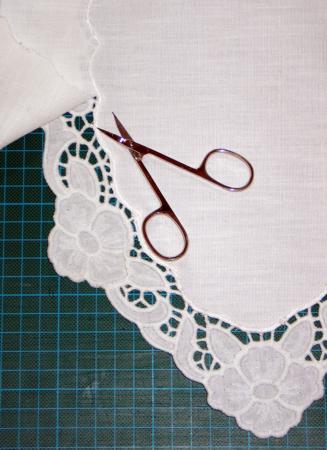 Step Ten: Return to your machine and using dense zig-zag stitch over the inner outline again.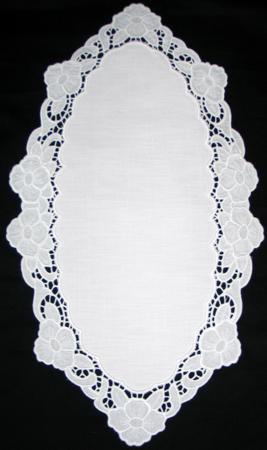 The finished size of the doily is 20 1/2" x 11 1/2".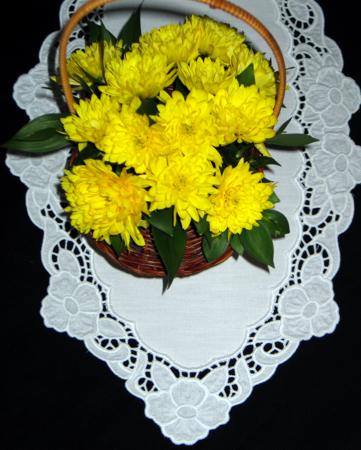 Happy Embroidering!
Back to the FSL Applique Lace Daisy Border