For this charming card we used our free design of the month. This is a quick and easy last-minute project.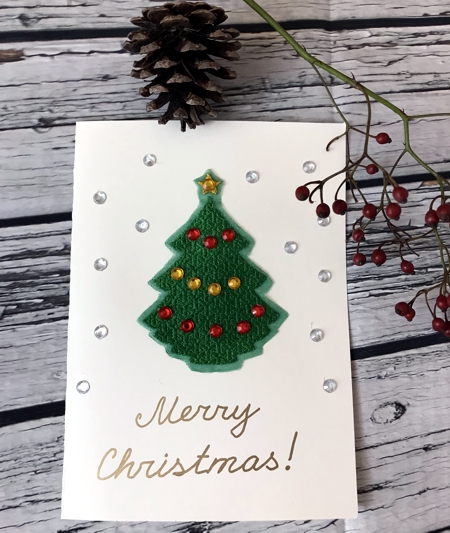 You will need :

embroidery threads (there are 2 colors in the design, you can choose any colors you like),
wash-away stabilizer,
a piece of organza, large enough to be hooped, the color of your choice,
card stock, color of your choice,

any universal glue,
rhinestones,
metallic marker,
scissors.
Embroidery
Hoop organza with wash-away stabilizer. Both materials are very thin, that's why we recommend to wrap the long sides of the hoop with muslin strips.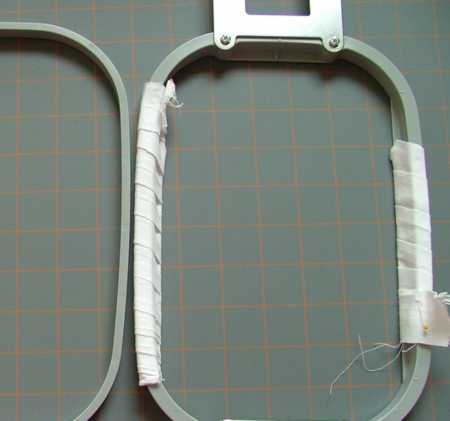 Upload the file into the machine and embroider it in any colors you like.

Wash away the stabilizer, spread the stitch-out on a paper towel and leave to air dry.

The Card:
After the stitch-out is dry, cut it out, leaving margins 1/8-1/4" wide.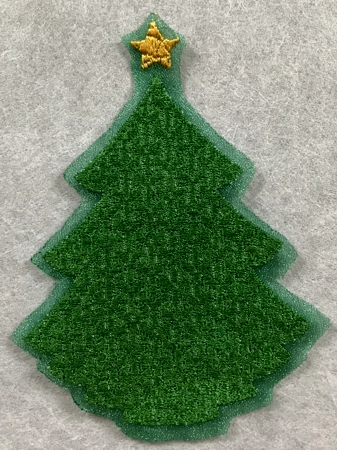 Apply a coat of glue to the back of the stitch out. Then place it on the card stock and press. Leave to dry.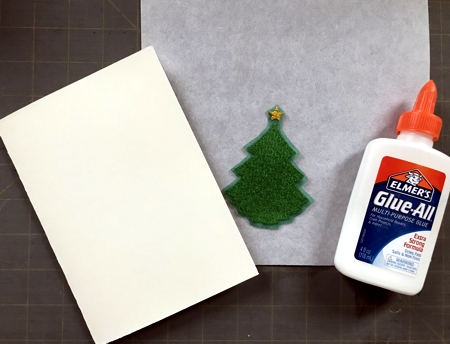 With a metallic marker, write your greeting on the front of the card,
Add rhinestones. You're done!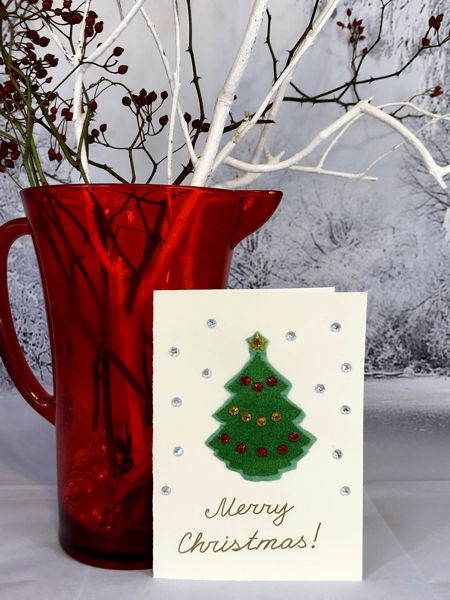 Enjoy!
Back to free design of the month
Back to Projects Page