These are instructions and some ideas on how to embroider and use the FSL Battenberg Butterfly Lace Set.
The designs of the FSL Battenberg Butterfly Lace Set are embroidered in the same way as our crochet-style freestandng lace.
Please read our Guide to Embroidering Crochet-Style FSL, if you haven't done so already.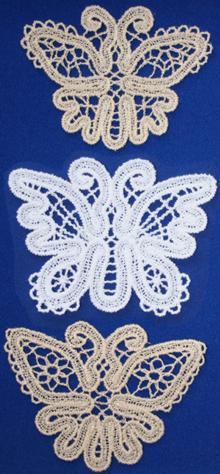 Most Importantly: ALWAYS make a test stitch-out of the design. This helps you select the threads, needles, stabilizers and settings of your machine correctly.
Some points to remember from the General Guidelines:
Use Vilene water soluble stabilizer;
Use the same COTTON thread for the needle and bobbin.
DO NOT embroider several designs in one hoop.
After embroidery, rinse the stabilizer, spread the design evenly on a flat surface and leave to air dry. Press with steam.
The designs can be used as ornaments. You can also make a stylish brooch - just attach a safety pin to the back.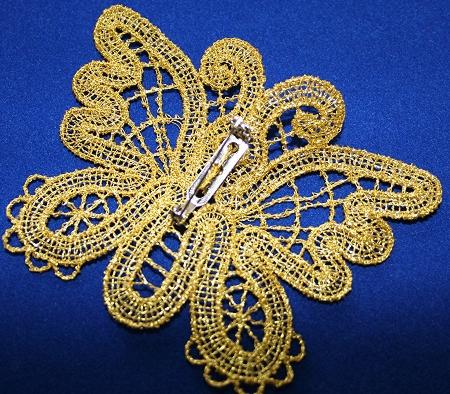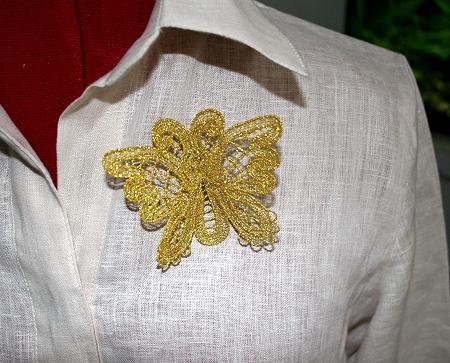 To make the lace insert, as shown on the photo below, embroider the design first. Then pin it onto the place where you want this insert. Using short, but not dense zigzag attach the design to the fabric. Trurn the working piece to the wrong side and neatly cut away the fabric from under the lace. Return to your machine and secure the lace to the fabric with dense zig-zag.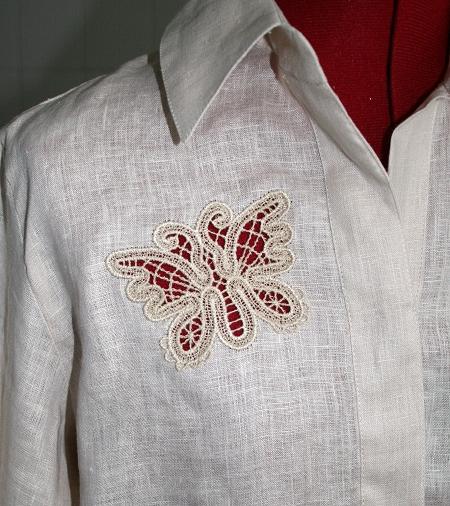 We also used the designs on our Hydrangea Table-Runner.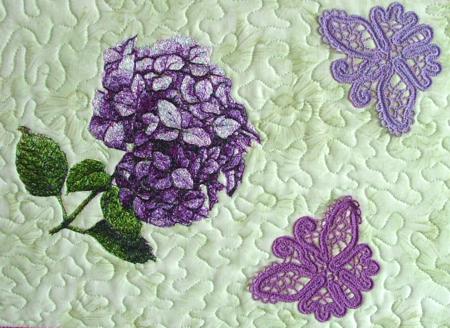 We hope that you liked our ideas and will come up with many of your own.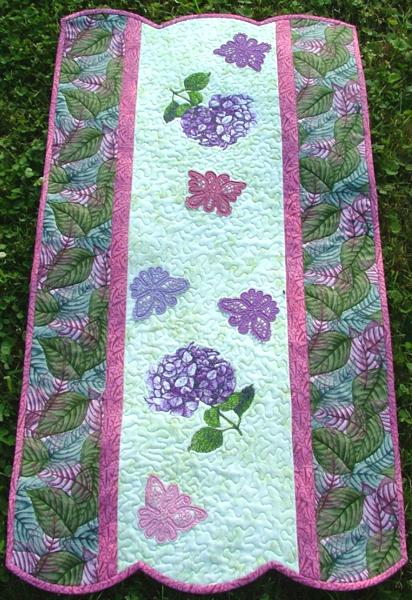 Back to FSL Battenberg Butterfly Lace Set.