Valentine Greeting Cards
For the greeting cards below we used pre-cut card stacks and the FSL designs from the Valentine Lace Set. Embroider the lace as we recommend in the General Guidelines to Creating FSL Ornaments. Air-dry, press and glue onto a card stack.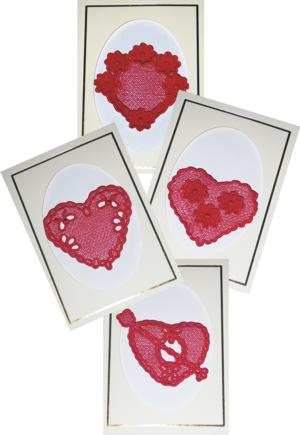 For this greeting card we used the FSL Valentine Heart. Embroider the lace in the same way as the above patterns. Out of cardstock cut a card of needed size and glue the heart onto it.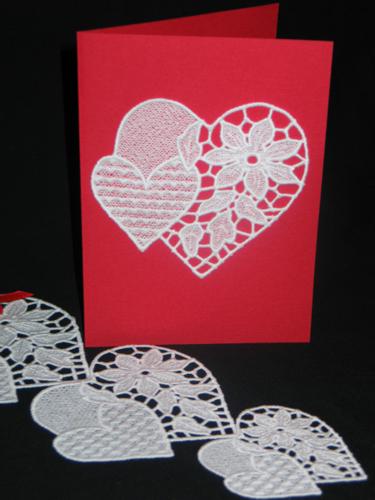 For the greeting cards embroidered right on paper, you will need cardstock for cardmaking which is available in most craft stores in a variety of colors and sizes. You will also need self-adhesive tear-away stabilizer, a sharp 75/11 needle and 40-weight rayon or polyester embroidery threads. If you prefer cotton threads, use 60-weight ones.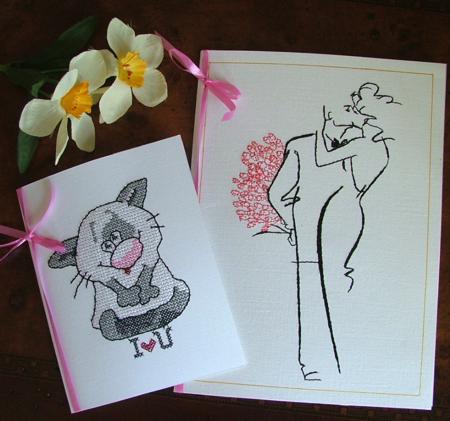 Step One: Out of the cardstock, cut a rectangle which will fit inside your hoop. For my 5" x 7" hoop, this size is approximately 12" x 8". Fold it to get a card about 6" x 8". Hoop the self-adhesive stabilizer.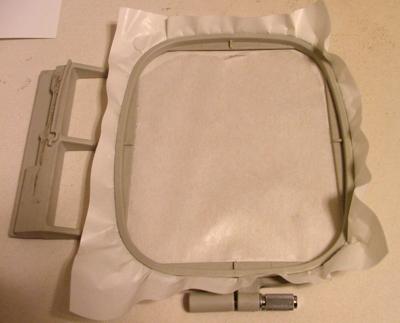 Remove the paper which covers the sticky side inside the hoop. Stick the cardstack onto it.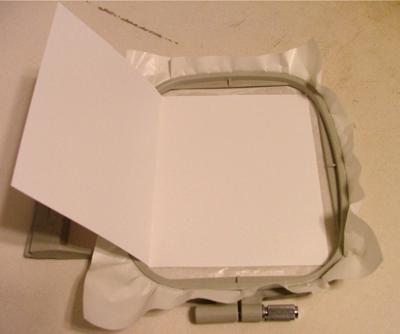 Step Two: Make the embroidery. Remove the working piece from the hoop and cut away the excess stabilizer.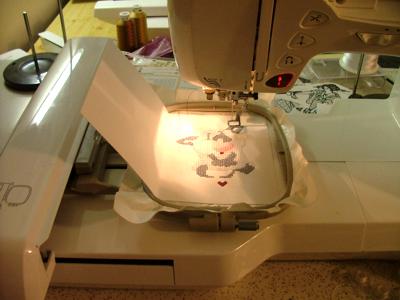 For this humorous card we used the designs from the Amorous Cats set.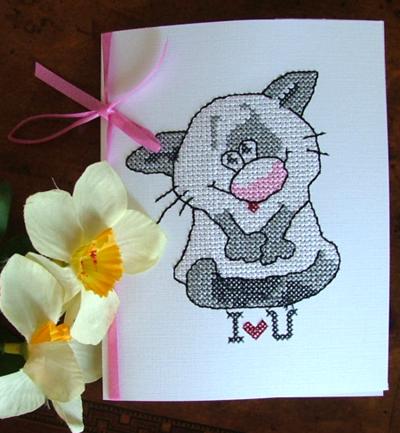 For this elegant card we used the Date design.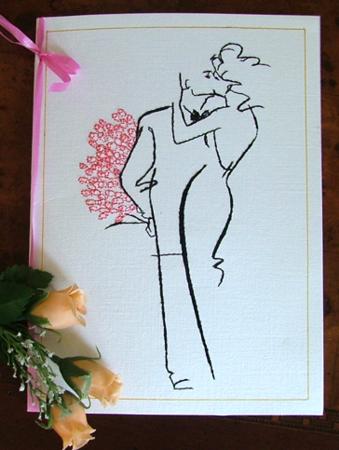 The greeting card is ready. Enjoy!
The card below uses the Valentine applique design. You can read about how to make this card in the Valentine Greeting Card with Applique project.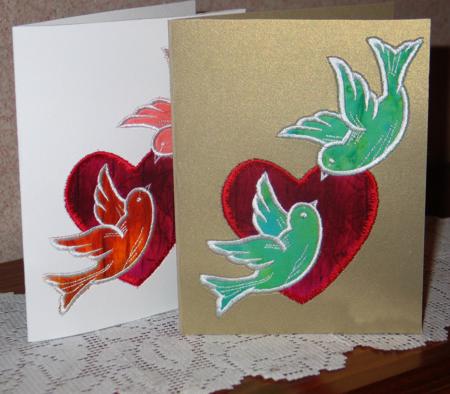 You can find more ideas in the Greeting Cards projects
Back to Projects Page