Cocktail Dress with Battenberg Lace Cape
for Tonner 16-inch Fashion Dolls
The Cocktail Dress for 16-inch fashion dolls is made in a technique that imitates knit jersey material. The Lace Cape is made in the FSL Battenberg lace technique.

The dress can be made in two versions - short and long. You can embroider the items in any color you like, allowing for countless possibilities.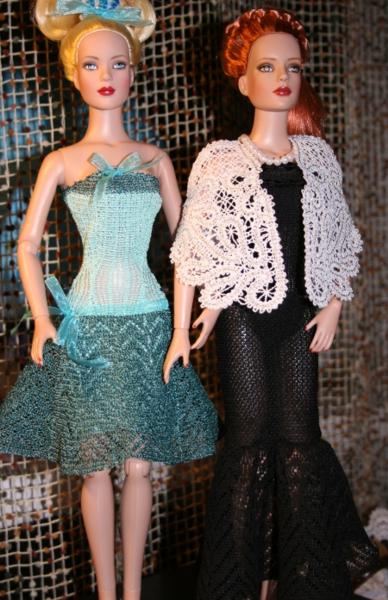 Stabilizers: We recommend to use watersoluble mesh, such as Vilene.
Vilene D0102 is a non woven dissolvable stabilizer which is imported into the US,
is sold in large rolls and is sometimes repackaged under different brand names.
Two of these brand names are Wash-Away and Aqua Magic.
Film-like water soluble stabilizers, such as Solvy, are not suitable for Free-Standing Lace embroidery.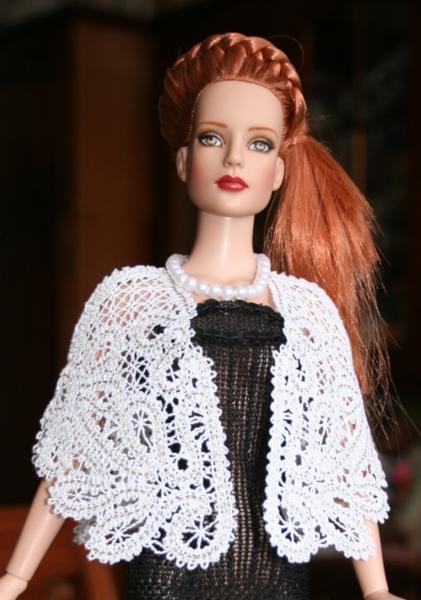 Threads: Our white cape is made with cotton Signature thread for machine quilting. This thread was used both in the needle amd the bobbin.
The gold cape is made with gold metallic thread in the needle and cotton Signature thread of a matching color in the bobbin.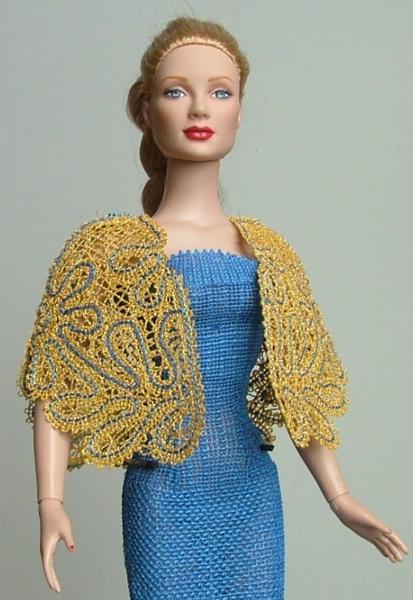 The dresses are made with embroidery polyester threads in the needle. The long blue dress has 60-weight cotton in the bobbin. The long black and the short dress have 70-weight sewing polyester of matching color in the bobbin.
Needles: We used an 80/12 embroidery needle with all threads, except the metallic. Specialty threads (e.g. metallic threads) require a special needle.
The needles should be sharp, so it's advisable to change them after every project.
The back of the dress is "closed" with the help of eigther small snap fasteners or small pieces of Velcro. We used Velcro.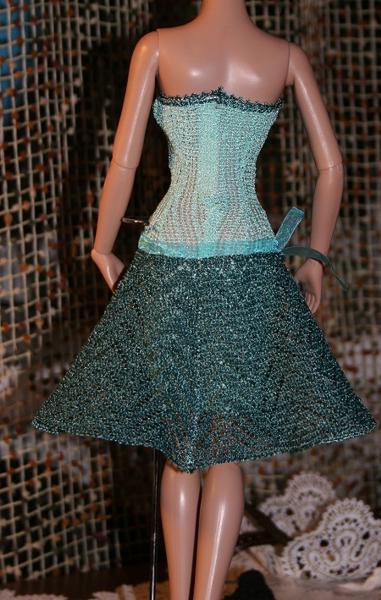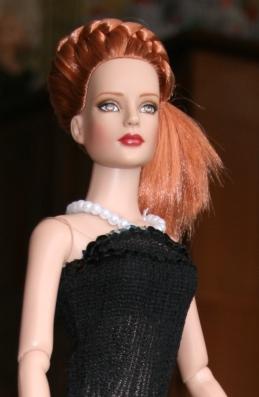 The skirt can be attached to the hem of the dress to get a long evening dress. Or, you can attach the it at hip level to get more of a summer dress.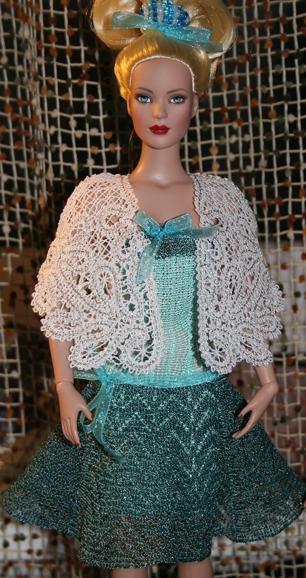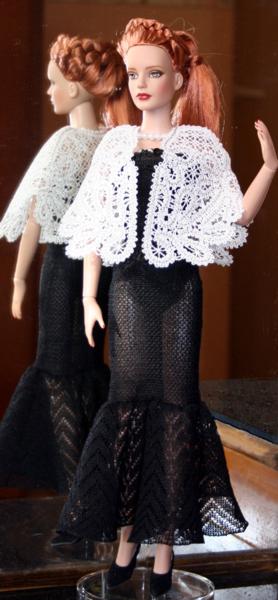 Happy embroidering!
Back to Cocktail Dress and Lace Cape