Embroidery Contest 2011
Entry # 11
"I inherited a very old dilapidated tapestry stool that originally belonged to my grandmother and stitched the beautiful Garden of Roses on Osnaburg fabric. I bonded some lightweight interfacing to the back before having the stool renovated and professionally upholstered.
I used my Bernina 830 to do the stitching."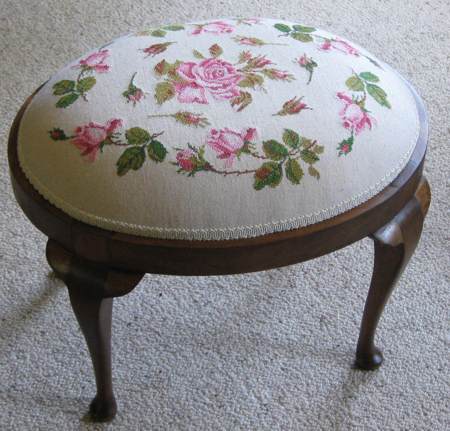 Click to enlarge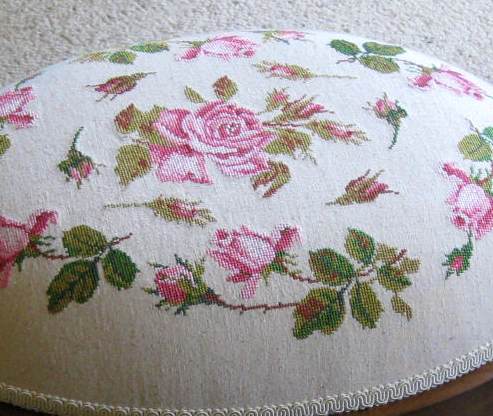 Back to the Contest Entries page
Special Offer
Halloween Sale!
We are offering a

25% discount

on all designs in our store!
Bonus design on all orders over $50
Redwork Sunflower Set