NEW!
Instant Download is now available!
Blouse with Lace Embroidery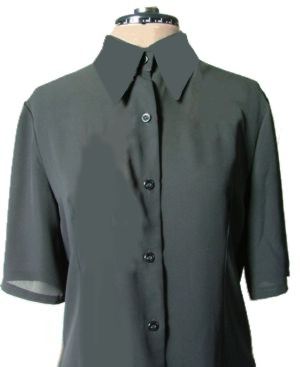 We bought this very official, very simple and extremely dull black blouse on sale and decided to transform it into something original and attractive...
It's very difficult to make a symmetrical embroidery on a ready-made blouse, so we decided to make assymetrical embellishment.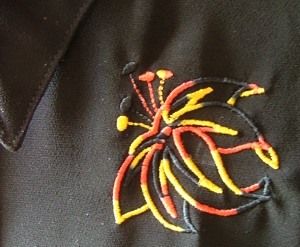 The left front is decorated with a flower from the Flower Embelishment Set and the right front is embroidered with the Poppy Lace. The embroidery is fulfilled in multi-colored thread in red, yellow and black. We did not use any stabilizer with the lace.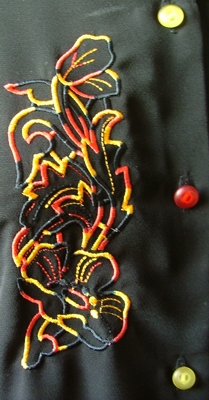 The last accent that we added are the buttons. The plain black buttons were replaced by red and yellow to match the color of the thread. The blouse now has an extremely festive look!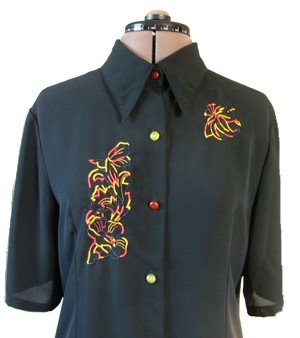 Special Offer
Fall Sale!
We are offering you a 30% discount on all our designs.
Add 4 items to your
cart and
one will be FREE!