Embroidery Contest 2004
Participant # 13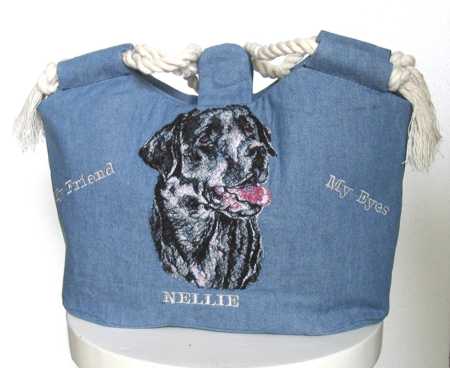 "When I saw the Black Lab I just knew I had to make something for my 17 1/2 year old blind grand daughter,who got her first guide dog 6 months ago -a Black Lab named Nellie.

My project to enter into your competition is a summer handbag made in denim 14" X 7" lined with an inside pocket.Corded cream cotton handles and an magnetic snap.The Black Lab is identical to Nellie, and on the reverse is Tammy the family cat,who became extremely scatty on the arrival of Nellie,constantly now hides in the grass and bushes and will jump out on anyone who passes.

I love all the designs on your site,and although a novice at the computer I enjoy the challenge at 70.

Many thanks for entering my competition piece. I use a Brother PC8200".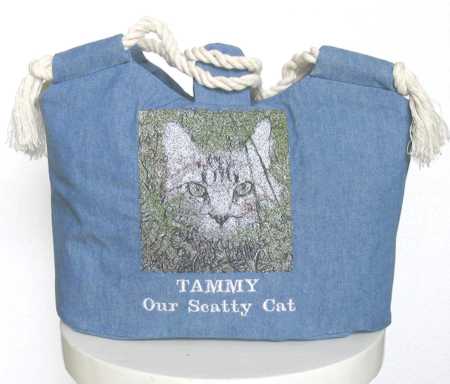 Back to the Contest Entries page