Embroidery Contest 2004
Participant # 22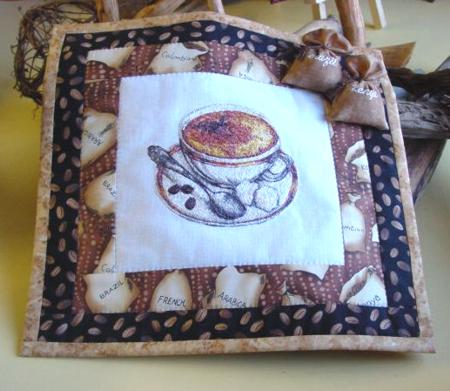 "I made the wallhanging because I love coffee, embroidery and quiltmaking.
The embroidery is made on white linen. Strips is sewn on the sides in different coffeefabric.
Two small coffeesacks with Brazil and Kenya embroidered on them are placed on the quilt.
The quilt is handquilted.
I´m a happy owner of a Designer1."
The design Cup of Coffee is used.
Back to the Contest Entries page