Embroidery Contest 2004
Participant # 32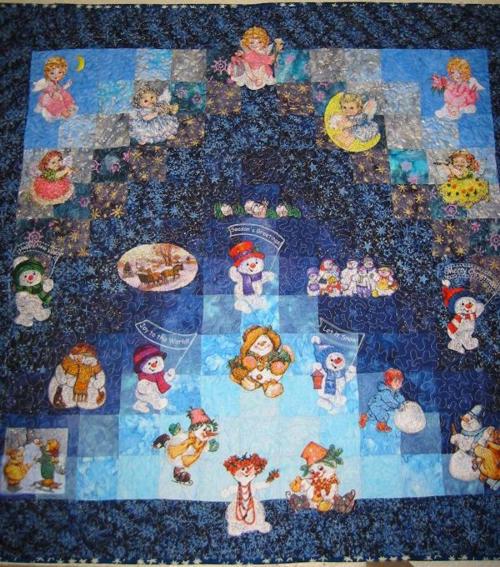 "I have now made my quilt for your competition.
I have made this quilt on 3 1/2" squares in batiks, trying to make ice for skating the lighter blue part in the middle front, all the stars are the sky where the angels fly and the rest is just plain snow. The quilt is 48x44 inches.
The village is in the far background and there are many things going on at the same time which I have shown using these 23 designs from Advanced Embroidery.
I used batting with glue on one side (for bags normally), as stabilizer.
After all the designs were in place, I put it on batting with backing and quilted it freehand/freestyle.
I own a Husquarna D1.
Now I am just happy all is finished... I tried out most designs before they made it to the quilt, and I have a lot more designs that did not make it. This has been a lot of work and planning, but a LOT of fun."
The designs are from the following sections:
Angels, Snowmen and Christmas Scenes.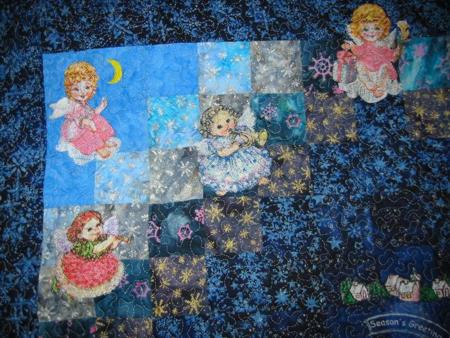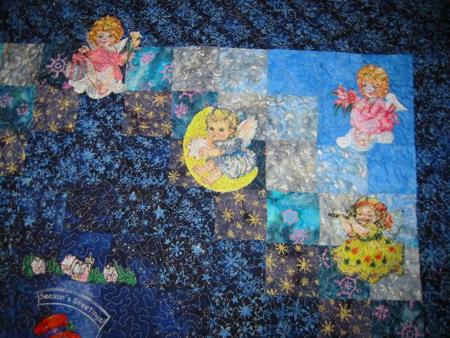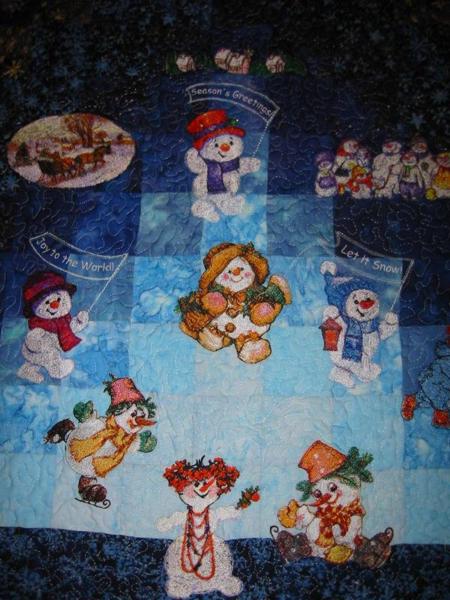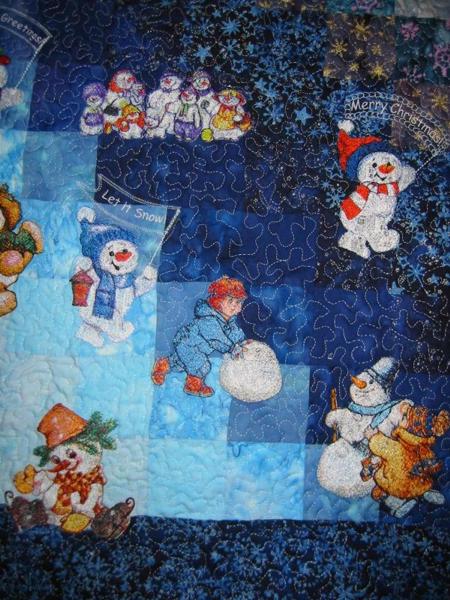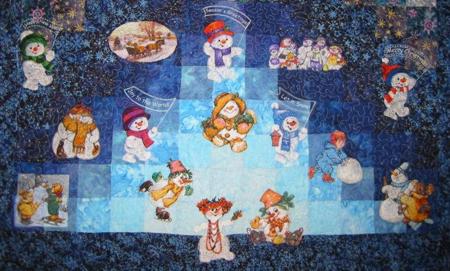 Back to the Contest Entries page