Embroidery Contest 2004
Participant # 46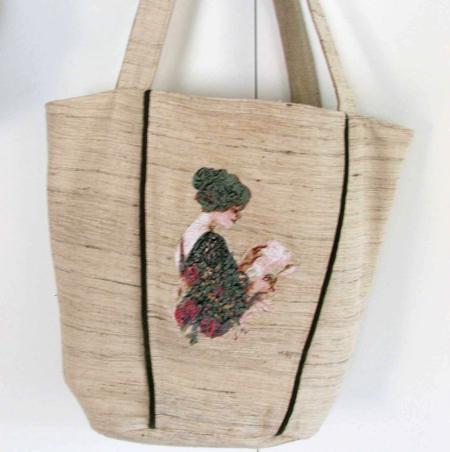 "This is a photo of my entry into your Best Project Contest
I used Pfaff 2140.
Project: I like using natural fibers so for this large tote bag I used raw
silk for outside and lined the bag with linen. I used suede piping to frame
the design. My daughter loves it."
The project features the design Reading a Letter.

Back to the Contest Entries page