Embroidery Contest 2004
Participant # 49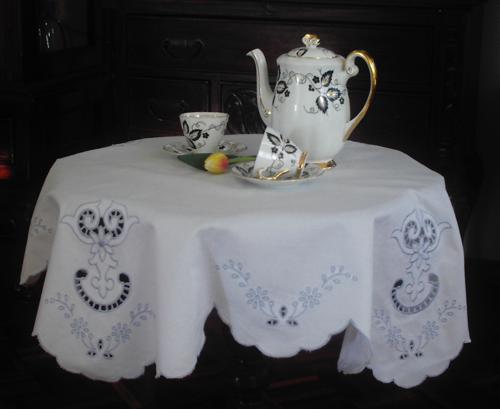 "I am submitting photos for the best project contest.
I made this supper cloth using the Lace Set V design on my Janome 300E.
I love the cutwork designs that you have on your site. Having been a
keen hand embroiderer for years the designs give me a quick fix when I
don't have time to do these things by hand.
I loved seeing all the other entries. It has given me inspiration."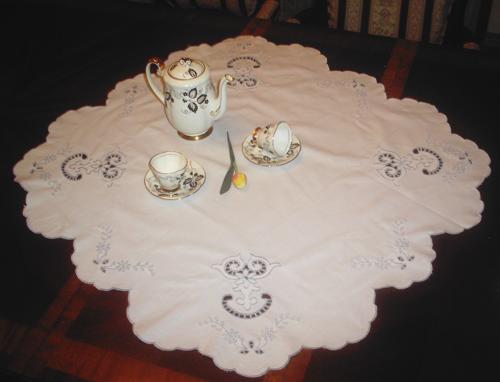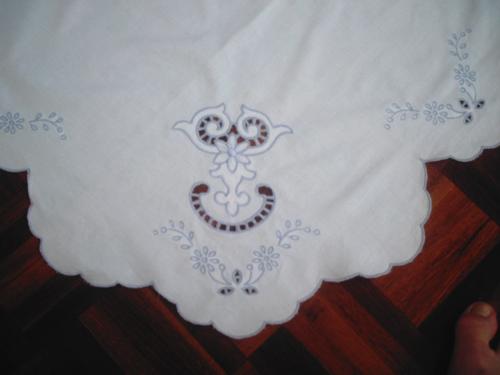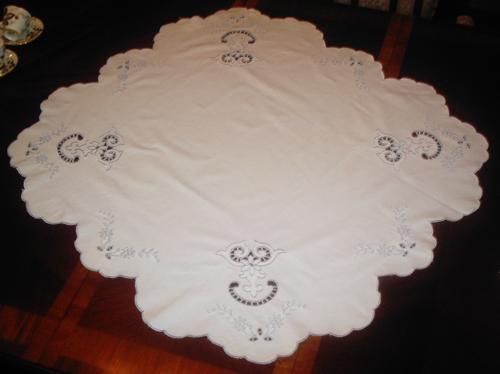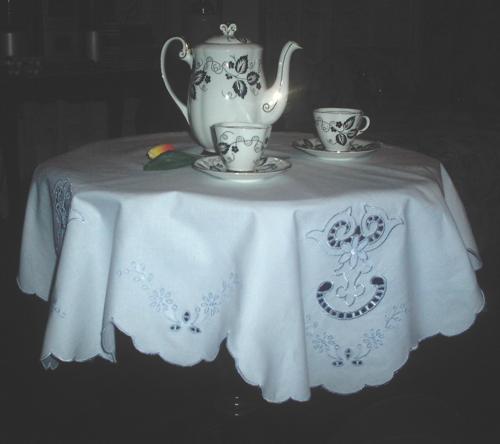 Back to the Contest Entries page