President's Day FLASH Sale!
45% off Everything! Sales ends soon!
Shop Now!
Embroidery Contest 2004
Participant # 8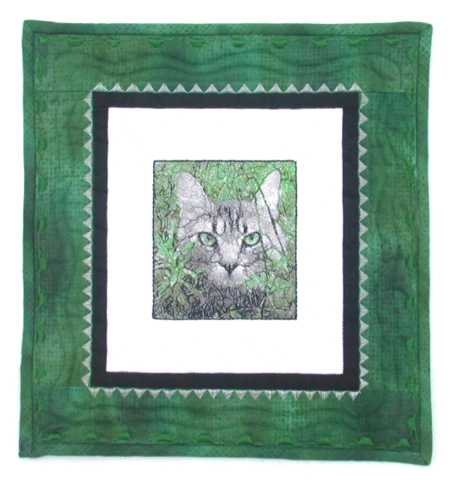 "Cat in Grass" wall quilt
" '
Cat in Grass
' design. An outstanding job done by the digitizer!
The quilt border has several shades of green to compliment the design. Cross hatch quilting and triangular metallic silver thread was used to enhance the gray cat. Machine embroidered 'mice' surrounds the edge of quilt for a little whimsical."
Back to the Contest Entries page