Embroidery Contest 2006
Entry # 11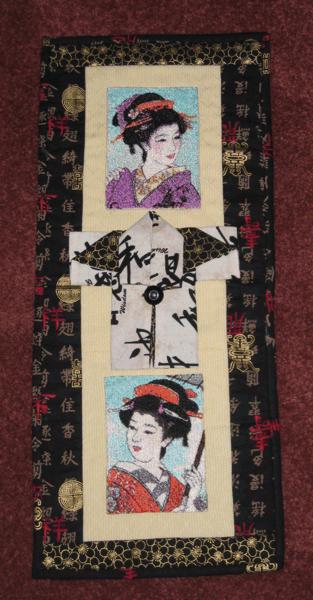 This participant works on a Bernina 200. She used the designs from the Geishas from the Oriental Section of the Catalog. Here is what she wrote:
"I made this wall hanging as a hostess gift for my Bunko Group. I made each of our twelve members a little Kimono and placed it on their dinner plate and they picked their place at the tables by which Kimono they liked. I loved the Geisha designs from the Geisha Set for Wallhanging and I only had time to stitch out two of them so I decided to apply one of the little Kimonos to the wallhanging along with two of the designs.
I plan to do other Geisha designs and use them in other Kimono patterns since I really love Geishas and Kimonos."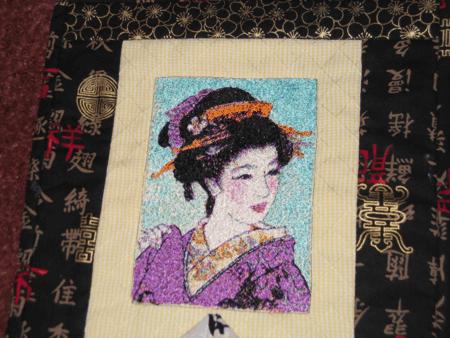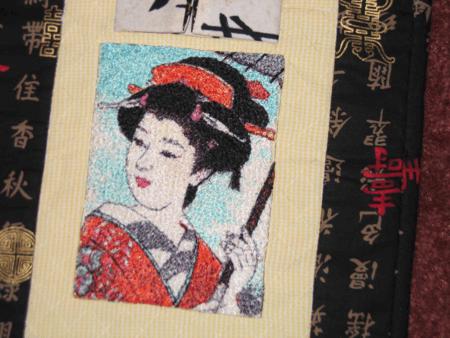 Back to the Contest Entries page