Embroidery Contest 2006
Entry # 12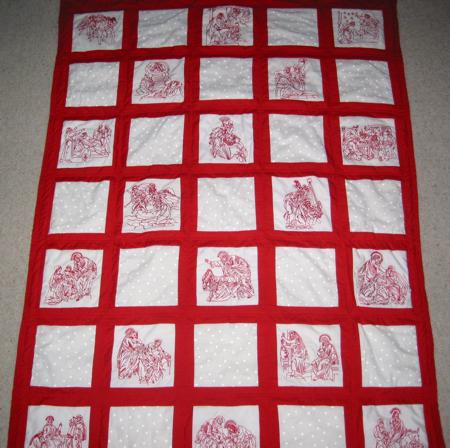 This participant embroidered the redwork Bible scenes on her Brother ULT2001. Here is what she wrote:
"I titled this quilt a "Grandparent's Bible Story Quilt" and made it for a friend's first grandchild's arrival. They have hung it next to the crib for now, but my hope is that it will soon be used to cuddle up on Grandpa or Grandma's lap and hear a wonderful Bible story.
I took one of the blocks into a quilt store to find material for the blank squares, and a lady said "Oh, my! How many stiches are there in that?" I told her "20,000." She looked at me and I said "at least that's what my computerized embroidery machine told me." She shook her head and said she thought it had been done by hand, and couldn't believe the machine could do such great work."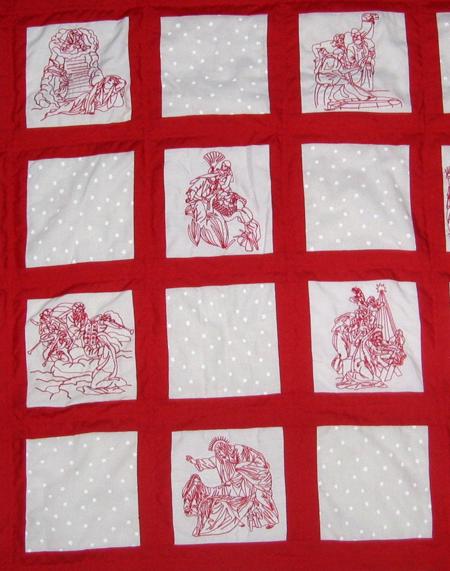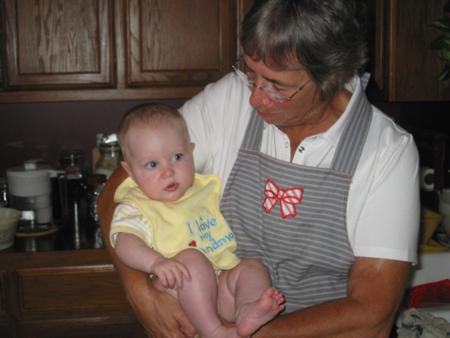 Back to the Contest Entries page