4th of July Sale!
35% Off all our designs!
Shop Now
Embroidery Contest 2006
Entry # 28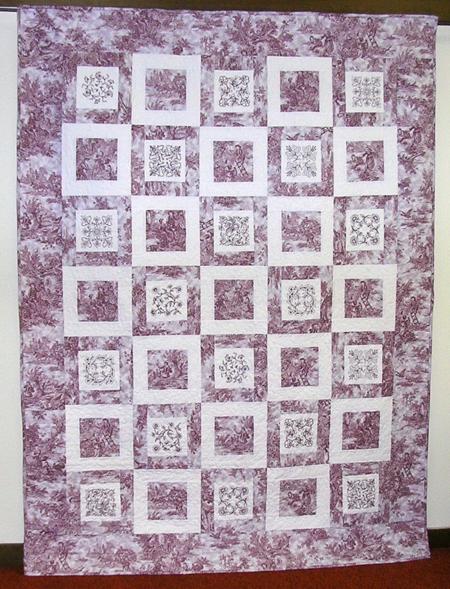 Click here to enlarge
This participant sent in pictures of her toile quilt. Here is what she writes, "18 of the quilt blocks were embroidered with patterns from Quilt Block Set II and Quilt Block Set III. The floral quilt block embroideries complimented the toile fabric so well, I just couldn't resist making an entire quilt from them."
The participant works on Husqvarna Designer SE and Husqvarna Megaquilter.