Embroidery Contest 2006
Entry # 49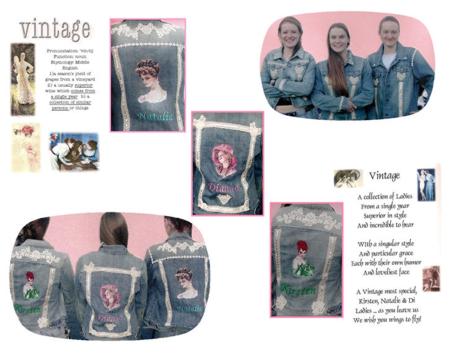 This participant has submitted pictures of a graduation present for her daughter Natalie and her 2 best friends. Here is what she writes:
"My daughter, Natalie, and I did these jackets as graduation gifts for her and her 2 best friends. All 3 girls are into theater and/or voice majors and have very unique personalities (all WITHOUT being Divas – what a JOY that is!) They all have wonderful sense of style and are into resale and vintage items in their wardrobes. We were also into Civil War re-enactment while Natalie was growing up so when we saw these beautiful ladies on your site it was a EUREKA! Moment! We had so much fun making each "Lady" match each girl and then making each jacket individual yet making them a set. The layout page shows the greeting card that I made for each of them. They have since put in a year at each of their respective schools and they send me emails everytime they wear their jackets and someone goes bonkers on it!
I have a very well-worn Babylock Ellegeo and I was just SURPRISED by my sweet hubby with a brand new BROTHER 4000!!! (I don't even want to think about how many lunches he skipped in order to do that!) YIPPEEEE!! LET ME AT THE BIGGO PHOTOSTITCH! "
The designs used are from our Beauties section - Lady in Ball Dress, and Fashionable Ladies of the Past Set I.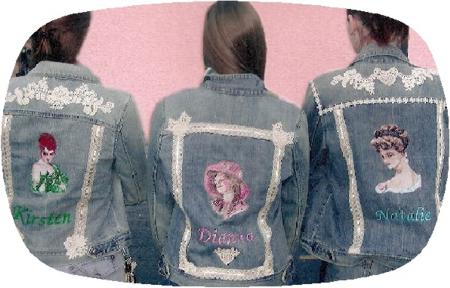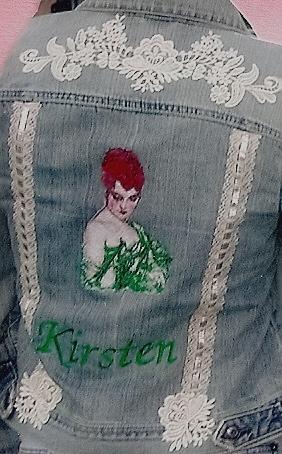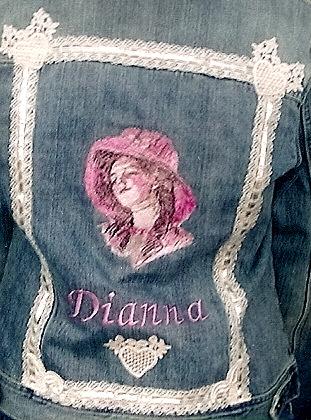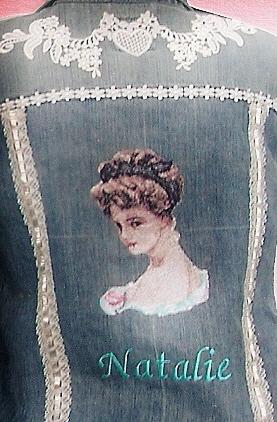 Back to the Contest Entries page