4th of July Sale!
35% Off all our designs!
Shop Now
Embroidery Contest 2006
Entry # 50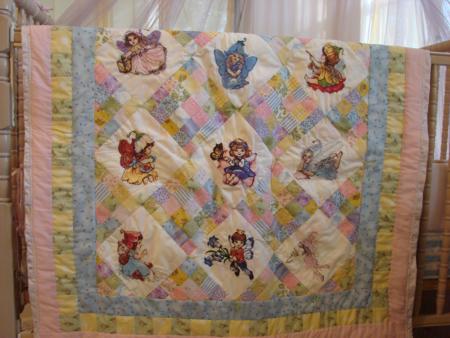 Click here to enlarge
This participant stitched a whole nursery for her daughter. Here is what she writes: "In one month this will be the nursery of my daughter Allison Jo Crawford. The theme for the whole nursery is "fairy garden." Using the fairy designs found on the website I made the bedding: a quilt, matching bumper pads, and an organizer. Still in process are cushions for the rocker. The designs stiched out beautifully, I used some iridescent threads to make the fairies sparkle, which was not picked up in the pictures, but looks very whimsical in the room."
The participant works on Janome 300E. The designs used are from our Magical Creatures section: Fairy in a Slipper, Little Fairies Set I, Little Fairies Set II, Fairy Prince and Thumbelina.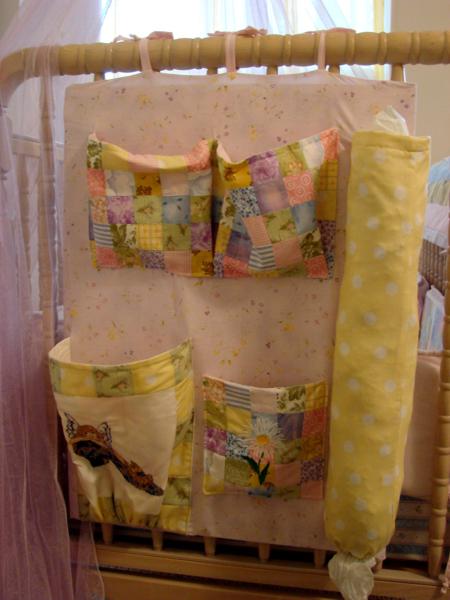 This is the organizer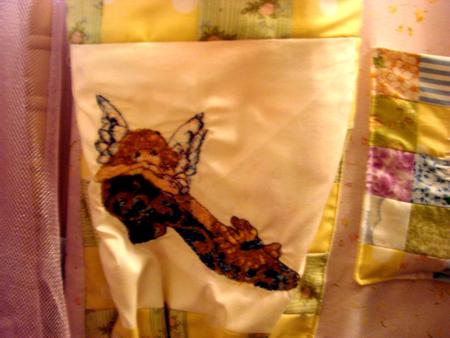 This is a close up of the fairy pocket on the organizer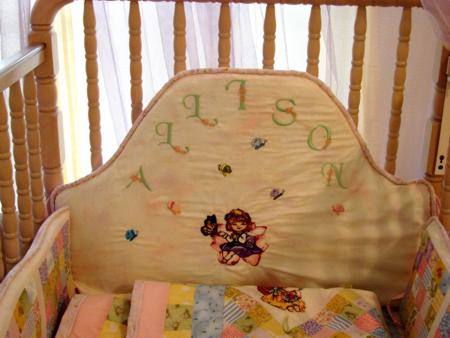 This is the headboard/bumperpad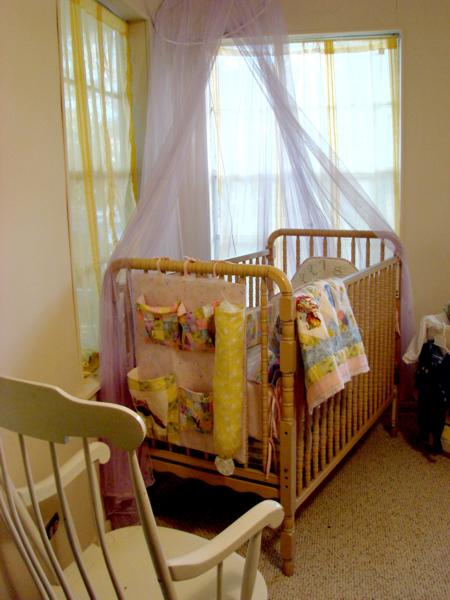 This is a long shot of the crib area