Embroidery Contest 2007
Entry # 19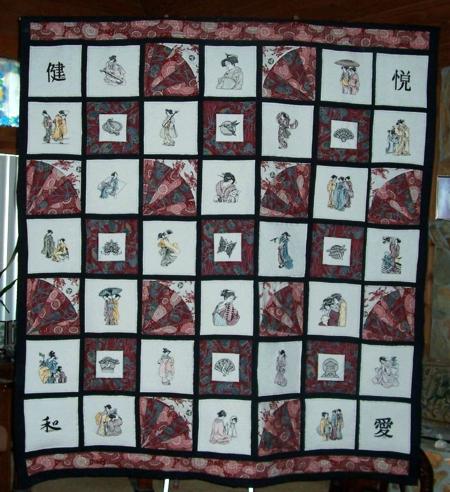 Click to enlarge
"This quilt was inspired by the Geisha wall hanging project. I used all 4 sets of Blackwork Geisha designs. The size of the finished quilt is approximately 76"x 86". The 3 printed fabrics are from a designer series, "Memories of Japan". The embroidery is on super muslin. The sashing and backing are a brushed peachskin fabric, which has a lovely feel, but was nasty to work with. I used 3 block designs including (A) 28 Large Plain Blocks for the Blackwork Geishas & Oriental Words, (B) 9 Square in a Square for the smaller Blackwork embroidery & (C) 12 Pieced Fan blocks with the printed fabrics, for a total of 49 blocks. My intent was for the quilt to have on overall Shoji Screen effect. The quilt was machine quilted by Crafty Cats' Vaughnett. The oriental words read Health, Happiness, Love and Harmony."
The contestant works on Brother Innov-is 4000D.
The designs used are Geisha Blackwork Sets I and II and Geisha Blackwork Sets III & IV.
Here are some more close-ups: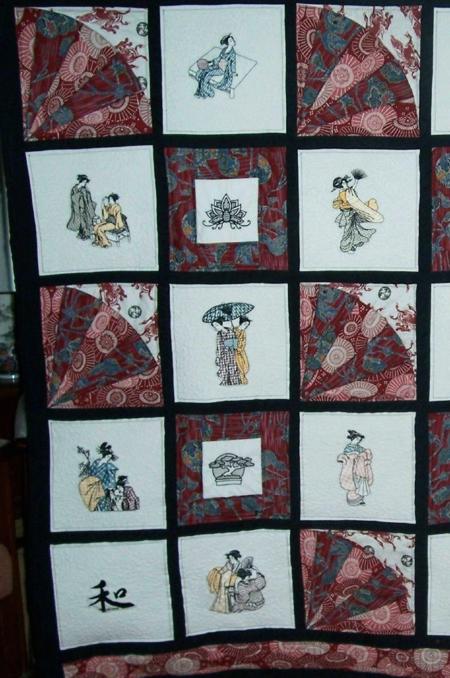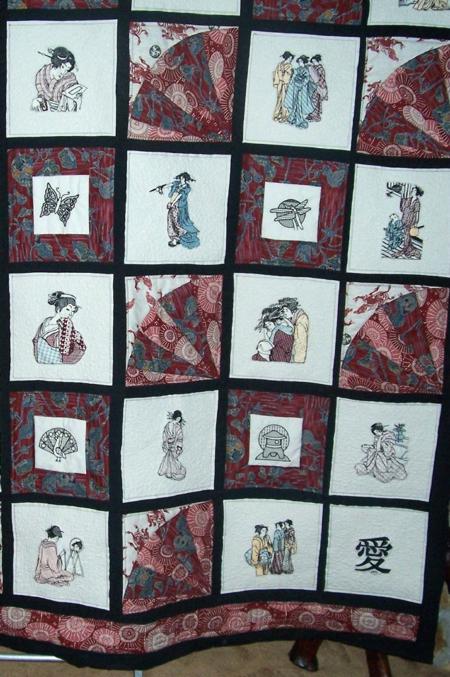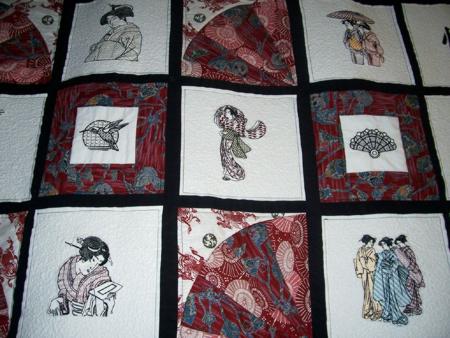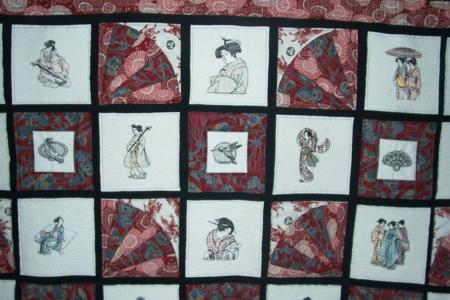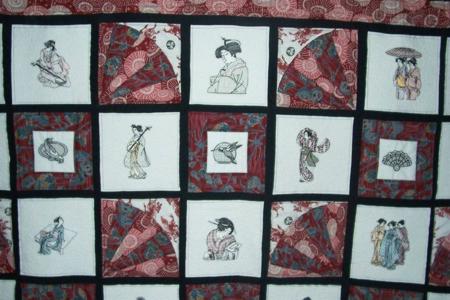 Back to the Contest Entries page