Embroidery Contest 2007
Entry # 25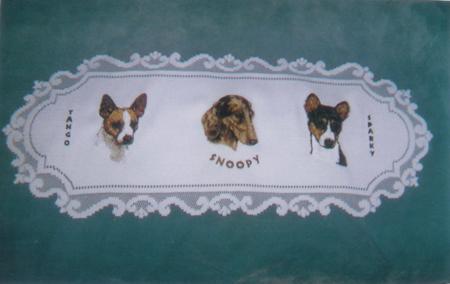 Click to enlarge
"These dogs were sent to my friend in LaSalle, Il. She loved them so much that everyone in Illinois got to see them. They are Sparky, Tango, and Snoopy.
I stitched them out on my Babylock Embroidery Ellageo machine. I used the reccomended colors and they looked lifelike when I got them done. It was lots of stitches, but well worth the effort. They were put on an oblong table scarf."
The designs used are from the Dog Breeds section of our catalog.
Back to the Contest Entries page