Embroidery Contest 2007
Entry # 47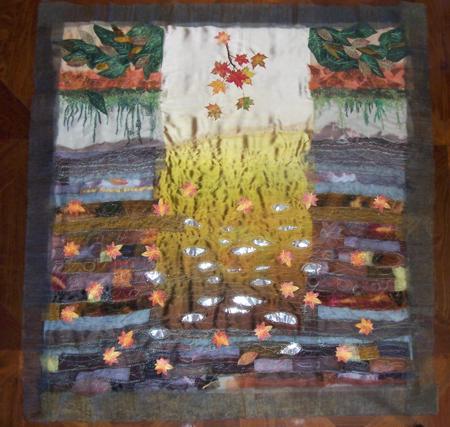 Click to enlarge
"This is the quilt that I have made using the Maple Branch and Maple Leaves designs in the photo stitch technique. The Quilt "Automne a la fontaine Medicis" (Autumn at the Medici Fountain in the Luxembourg gardens in Paris) participated in the contest Euroquilt "By the water" and was selected and exposed at Expo magic Quilt (the international exhibition of texile art from June 21 to 23- 2007 at Lyon (France).
The fabrics, silk and velvet, are hand-dyed by me and embroidered with a machine.
It took two months to make it !!!
My machine is "Husqvarna Quilt Designer II".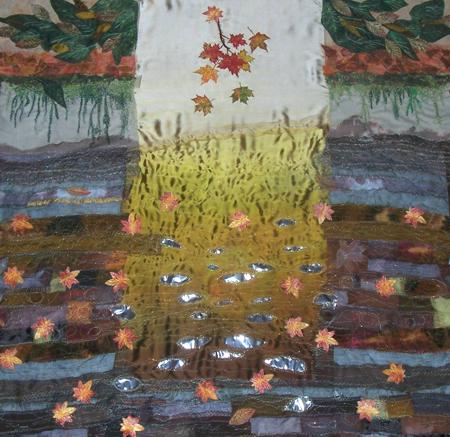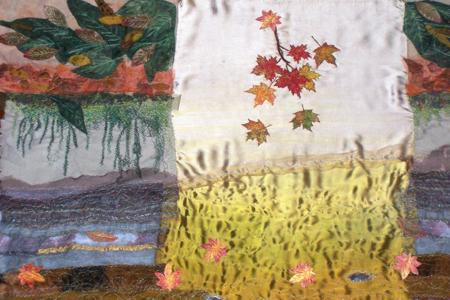 Back to the Contest Entries page