Embroidery Contest 2007
Entry # 57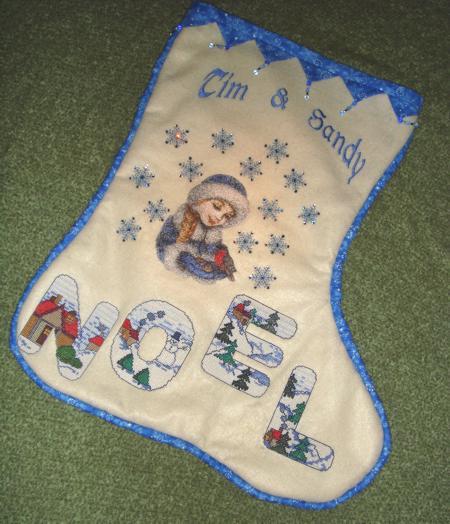 Click to enlarge
"I just could not resist finding a way to use the Snow Maiden and so I tried putting together this Xmas stocking with her as the focal point. I added snowflakes to pull it all together. In order to add a little sparkle I embellished the snowflakes with Swarovski Crystals which really added twinkle. Unfortunately the twinkle doesn't show much in the photograph.
The machine I used is a Viking Designer II".
The designs used are Snow Maiden and NOEL.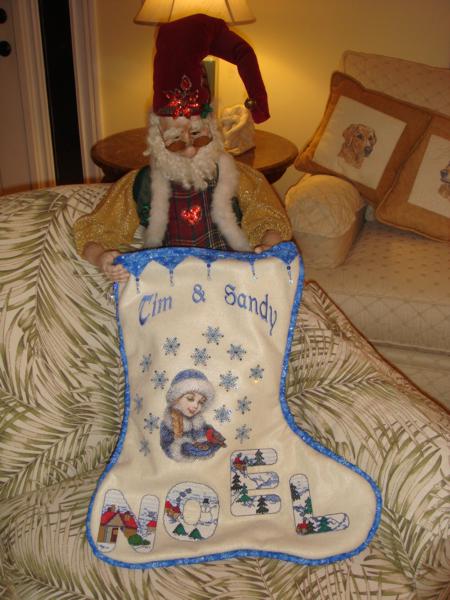 Back to the Contest Entries page