Embroidery Contest 2007
Entry # 58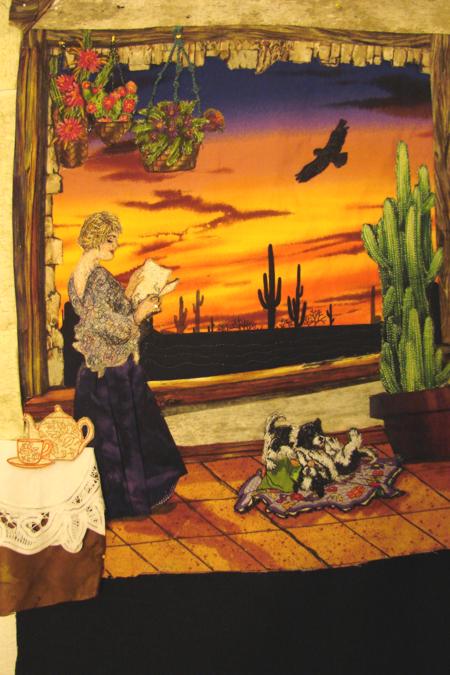 Click to enlarge
"I like to tell a story with my wall quilts. I changed the hair and color of the girl in the design to make her look more like me, and added a skirt. I included some applique and free motion . I wanted it to look as if she just came in and anxiously read her letter, leaving her pot of tea on the table.
Baby Lock Elegante 2 Embroidery Machine."
The designs used are Reading a Letter and Tea Set Appliqué.
Here are more close-ups: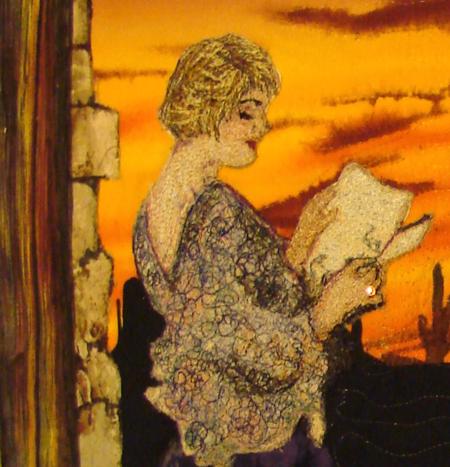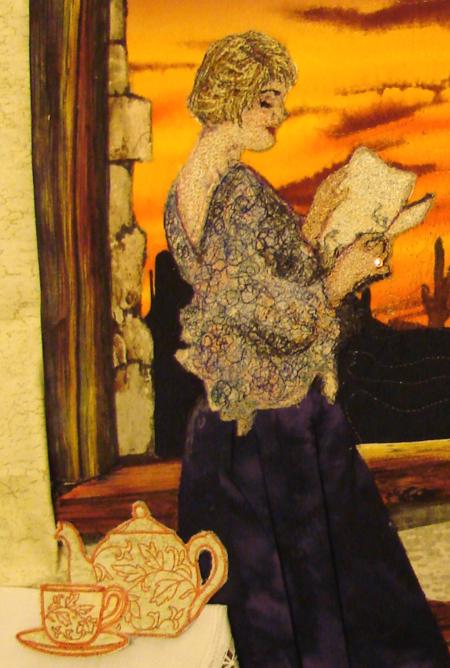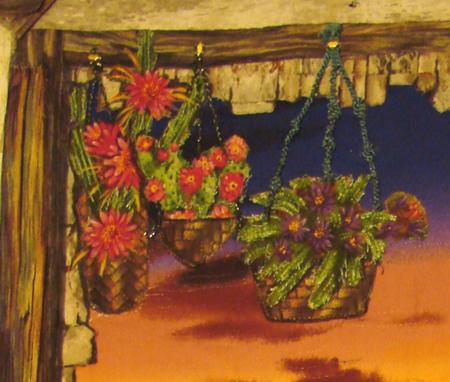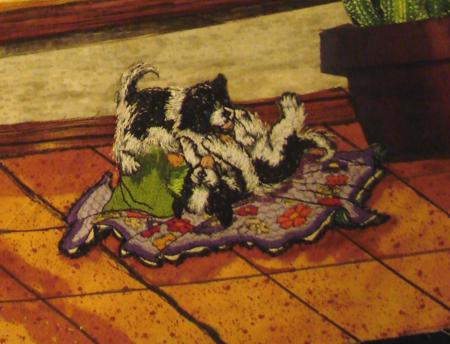 Back to the Contest Entries page