Embroidery Contest 2007
Entry # 8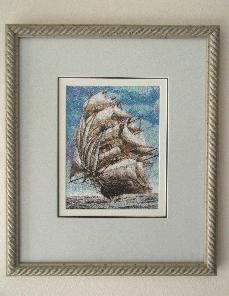 "I am entering three copies of the embroidery that I did on my Husqvarna Viking sewing machine, the Designer SE.
My son-in-law is a commander in the Naval Reserves and loves learning about marine history. When I saw the Cutty Sark design in photo stitch, I thought immediately of him and decided to make it for his birthday. I found the design in the Nautical category on your site.
I reduced the design slightly to fit into the 240 X 150 hoop. At 94% of the original size, it took 139,214 stitches and quite a few hours later to finish. When it was completed, I took it to a local art dealer to frame.
I am very pleased with the final result, as was he on his birthday."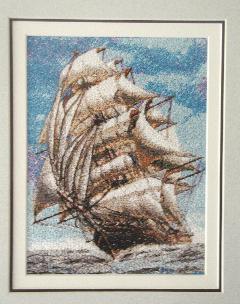 Back to the Contest Entries page