Embroidery Contest 2008
Entry #15
This participant entered the contest with a pillow and framed picture made in the same technique.
Here is what the participant writes:
"I believe the first design I purchased from your site was the Florentine Rose. I'm attaching a photo of two that I stitched on organza. One I framed in an old frame I had, the other I attached to a sofa pillow cover that I made. I scanned the mat from the picture frame and printed it on fabric and used it to frame the rose on the pillow. Before I went on to other designs, I stitched out two more Florentine Roses for friends. Such fun."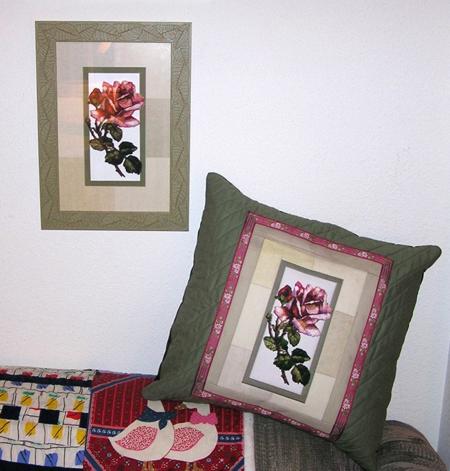 Click to enlarge