Embroidery Contest 2008
Entry # 16
This participant entered the contest with the Rose Wallhanging she made for her mother-in-law. Here is what she writes: "My mother-in-law lives in the California Bay Area which is known to have occasional earthquakes. She didn't want anything heavy or breakable on the wall above her bed. Her favorite flower is the rose; so, the perfect gift were the beautiful photo stitched roses. I stitched the roses on white linen and framed them with a coordinating color of batik. A dark blue batik as a border picked up all the colors in the roses. Just to add another little punch of color in the bedroom, I assembled a flower arrangement with roses of the same color. She loved it!"
The contestant works on Brother ULT2002.
The designs used are Florentine Rose, Golden Cream Roses and Cream Rose.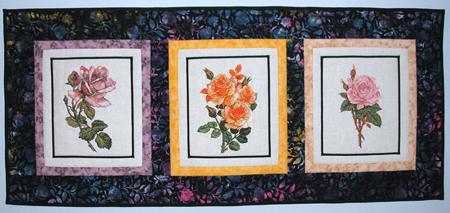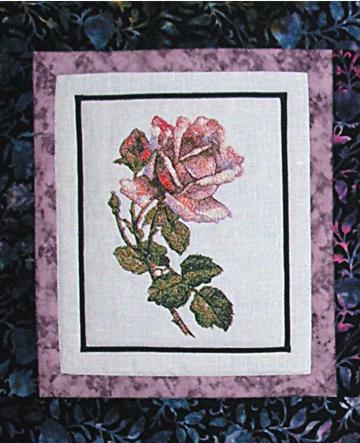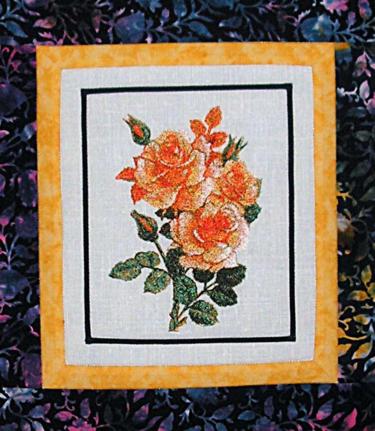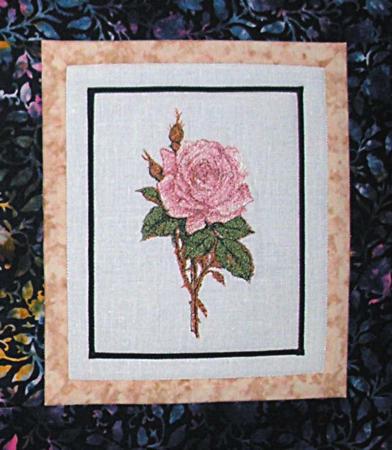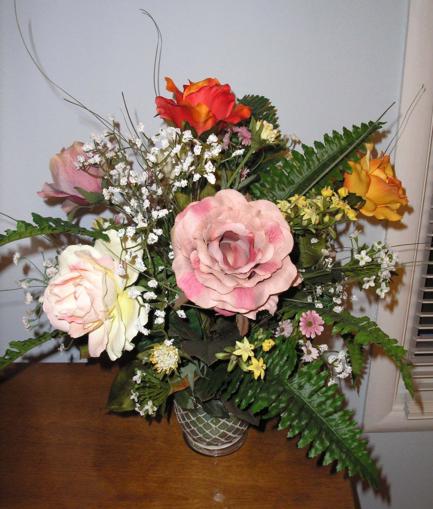 Back to the Contest Entries page