Embroidery Contest 2008
Entry # 22
This contestant participates with two totes. Here is what she writes:
"I would like to submit for your "Best Project" contest a picture of two bags I made last winter (for Christmas 2007 gifts) for a friend who owns a Maltese and another who has a Yorkie. The designs were purchased from your "Dog Breeds" category and are in picture stitch--I stitched them out on hand made denim bags without any alterations or color changes. They were stitched on a Pfaff Creative 2170 and the recipients were overjoyed."
The designs used are Maltese and Yorkshire Terrier IV.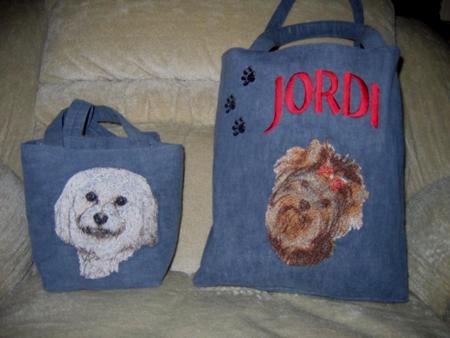 Click to enlarge