Embroidery Contest 2008
Entry # 33
This participant sent in pictures of her tablerunner. Here is what she wrote:
"Over these past few days, I have worked on a tablerunner and I thought I would do something different. I ordered a machine-embroidery design called White Camellia (photostitch). It was just the design my tablerunner needed!
My sewing machine is a Brother Innovis-4500D."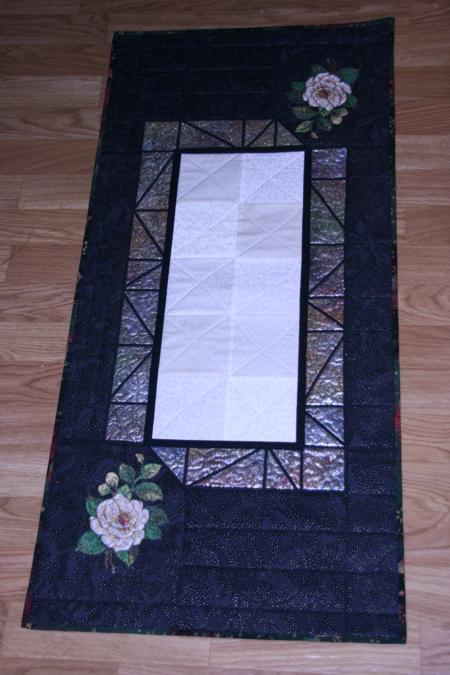 Click to enlarge