Embroidery Contest 2008
Entry # 47
This participant sent in pictures of the "sleeping-room" she made for her dog Enya. Here is what she wrote: "I sewed a "coat" for her box, which is standing beside my bed in my sleeping-room. You see the front, the top, right side, left side and the back.
I stitched with a Pfaff 2144."
The designs used to decorate the walls of the box are from the dog breeds section of our catalog.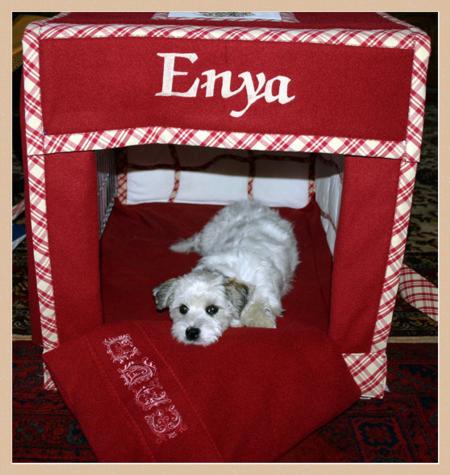 Click to enlarge