Embroidery Contest 2008
Entry # 64
This participant sent in pictures of a gift she made for her friend. She wrote: "I made the three angels for my "Red Hat" friend for Christmas this year. I thought the angels depicted the true spirit of Christmas. I chose the lace pattern because it reminded
me of the angels' wings."
The participant works on a Janome 300E.
The designs used are Three Angels Set and FSL Battenberg Peacock Lace Set.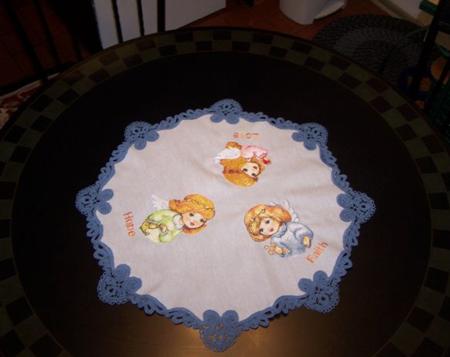 Click to enlarge