Embroidery Contest 2009
Entry # 12
This is a bag that the contestant made using the Lady Reading a Letter photo stitch design. The fabric is a micro fiber faux suede like material. The contestant writes:
"I had made this bag by Amy Butler titled "Frenchy Bags" previously in a cotton fabic. When I purchased this micro fiber I knew that the Lady Reading Letter design was destined for it. The designs on the top and back are a mix of other designs I have from my embroidery machine and one design is from an OESD collection called "Silk Road Elegance". The bag is also embellished with Swarovski hot fix clear crystals."
The machine used is a Bernina 640.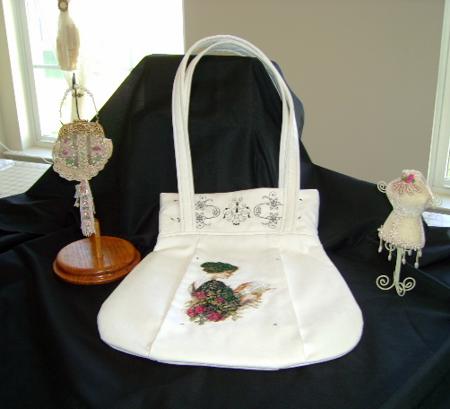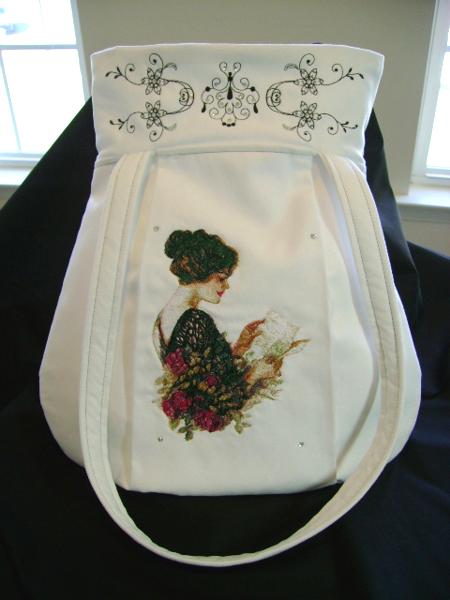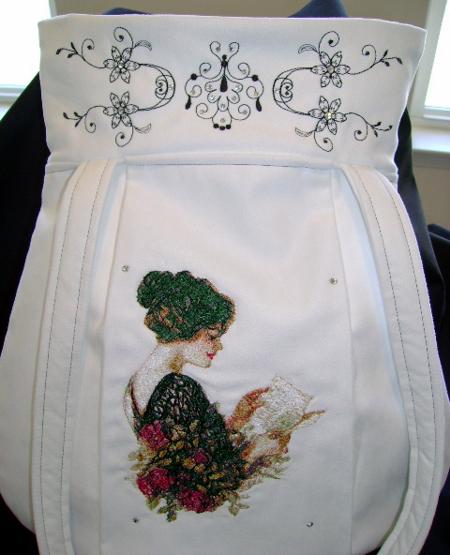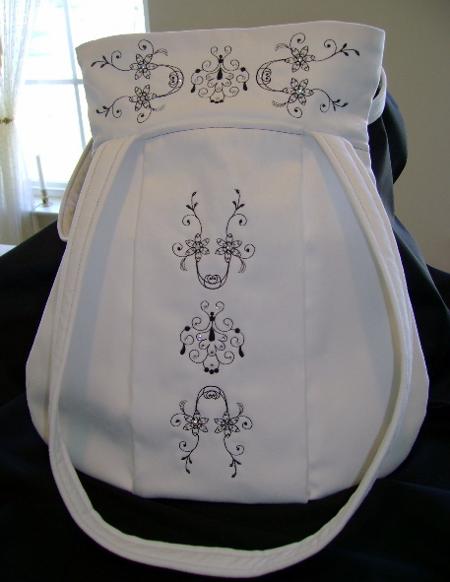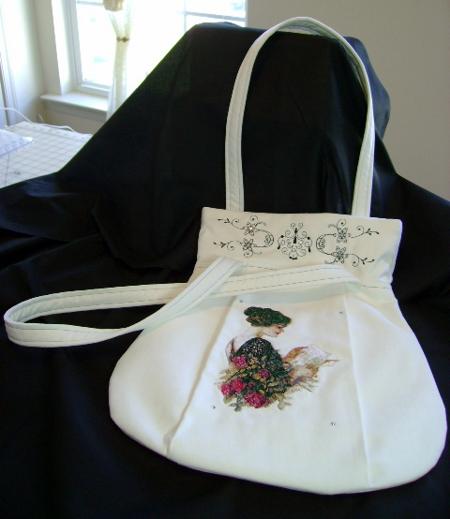 Back to the Contest Entries page