Embroidery Contest 2009
Entry # 13
This contestant writes:
"I sewed this purse early in 2009 from one of your hat lady designs. I have also sewn other hat ladies for framing, which I have in my livingroom. I added some fancy stitching which is in my sewing machine to surround the picture. I also added a brooch and a silk flower. On the back of the purse, I did some other embroidery that is stored in my sewing machine.
Thank you for your great designs. I especially like photo stitch, and more especially either the religious designs or the Victorian ladies designs."
The design used is Young Lady in Straw Hat.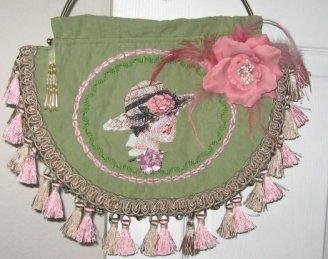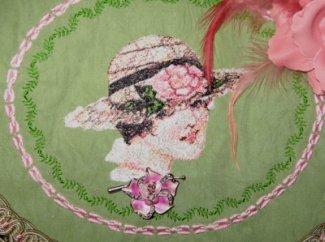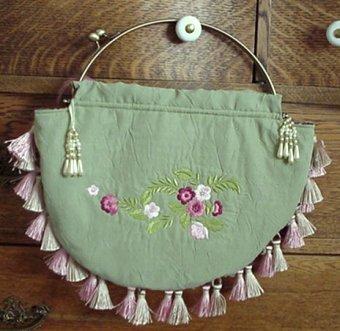 Back to the Contest Entries page