Embroidery Contest 2009
Entry # 15
The contestant writes:
"I have truly been blown away doing Photo-Stitch designs from Advanced Embroidery designs. Their selection of designs is amazing, especially, the roses. This little Yorkie I did for my daughter as a birthday gift. Having two of them, she was extremely excited to receive such a gorgeous gift. Since May 2009, this is my 5th Photo Stitch project. My completed projects are framed & given to friends & family as gifts.
I have a Bernina 440 Quilters Addition Embroidery + Sewing Machine."
This design is from "Animals/Dog Breeds"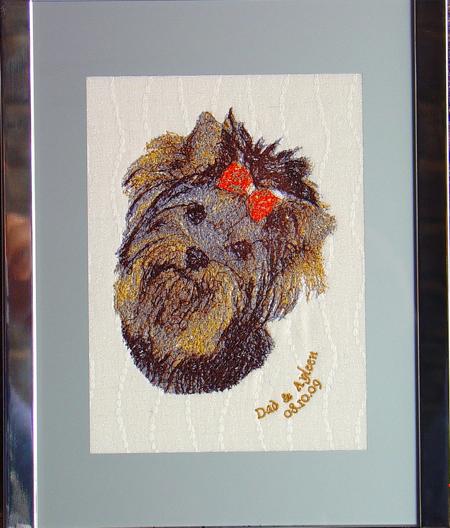 Back to the Contest Entries page