Embroidery Contest 2009
Entry # 17
This Geisha quilt uses patterns from the Geishas Blackwork sets 1 to 4. The embroidery was done on a Janome Memory Craft 10000.
The contestant writes:
"The quilt was made for an organisation called Quilts for Keeps. These quilts are given to very sick children. They are allowed to choose their own quilt and take it home. I thought this one would be nice for an older girl."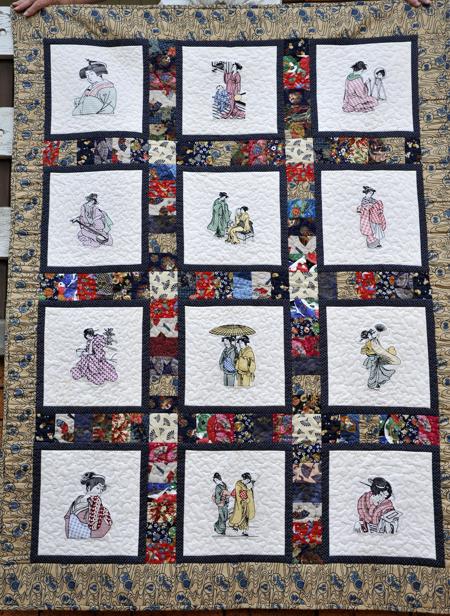 Click to enlarge