Embroidery Contest 2009
Entry # 28
This contestant submitted pictures of her shopping bag.
"Many of my friends admire this little shopping bag, so I thought I should enter it in your best project contest. I use this bag very often now, because purple is very popular at the moment and I have a lot of clothing in this colour. The irises are always fun to embroider and I used them in several projects. My machine is a Husqvarna Viking SE designer".
The designs used are Iris and Tennessee: Iris.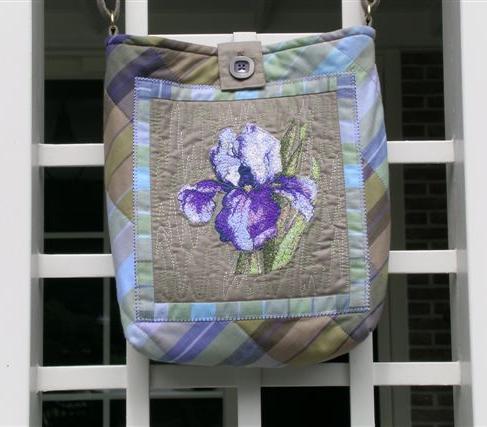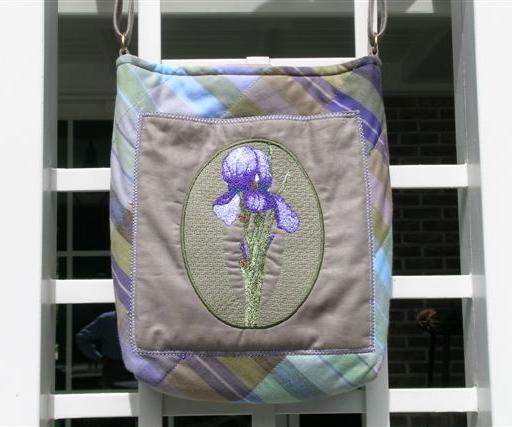 Back to the Contest Entries page