Embroidery Contest 2009
Entry # 31
The customer writes:
"I have been working almost 3 years with a Bernina Aurora 430. This tablecloth is my latest creation, I call it Magic of Spring. It reminds me of my home in the spring, spicy scent of the wisteria and the cheerful chirping of the swallows."
She adds that she had no plans for the designs when she purchased them, but the tablecloth just kind of came together. She used swallows from Swallow Set and a wisteria design from www.sudberry.com combined. She is planning to use the designs to decorate a set of bed linen for her bedroom.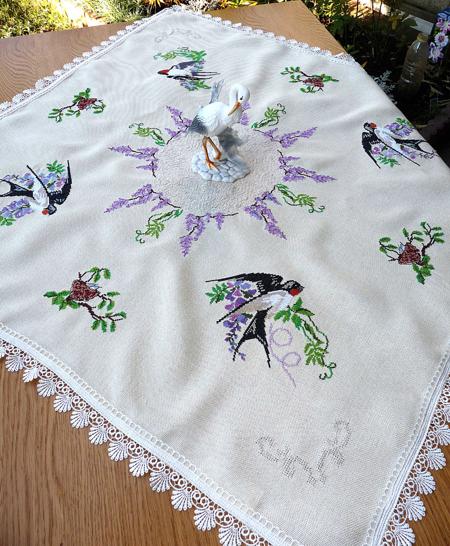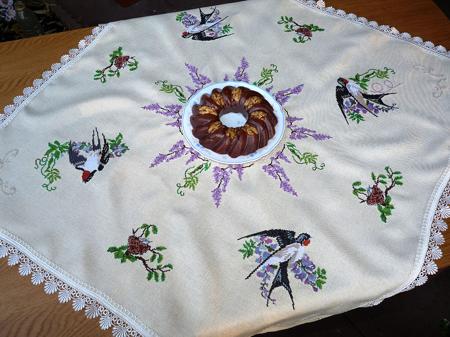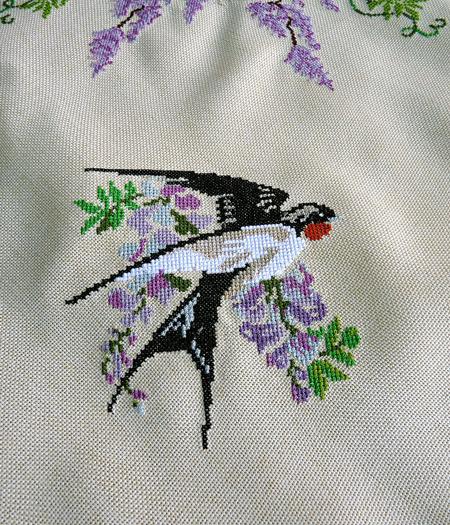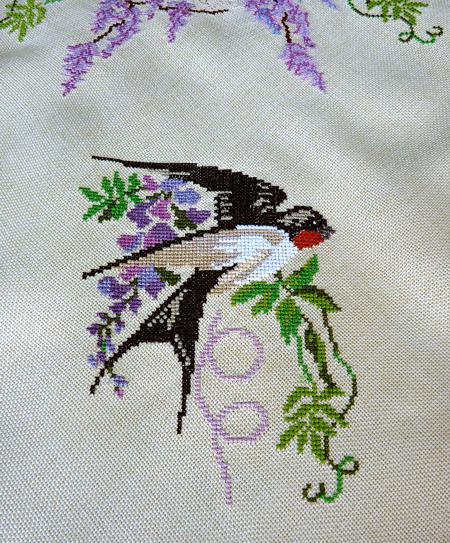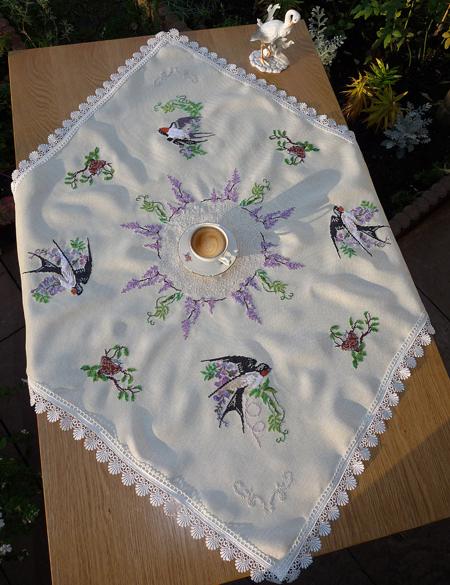 Back to the Contest Entries page