Embroidery Contest 2009
Entry # 33
This contestant used machine embroidery designs to do the quilting on her project. She writes:
"This project sat unfinished for quite a while until I found your site and this quilt pattern that I knew was perfect. I had designed this quilt to highlight the beautiful cat fabric I had found. This is my first attempt at quilting with my embroidery machine and I am very happy with the results. I have a Pfaff Creative Vision."
The designs used are from the Quilting Pattern Set II.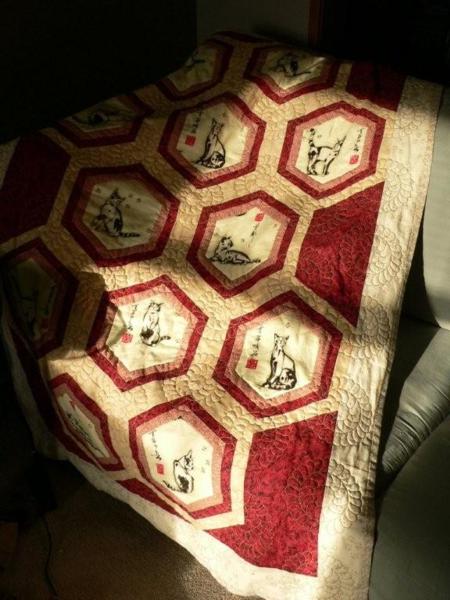 Click to enlarge