Embroidery Contest 2009
Entry # 36
This contestant sent in pictures of a set of linen napkins. She writes:
"My project is a set of handmade linen napkins with a tone-on-tone corner design. Sewn on my Singer Quantum XL 6000, I used the appliqué method rather than the cutwork. I have been fascinated with cutwork and appliqué since I watched my mother hand embroider a tone on tone tablecloth and matching napkins many years ago.
I have had this corner design since 2007 when it was offered as a free design of the month but never had the time to work with it until I retired earlier this year."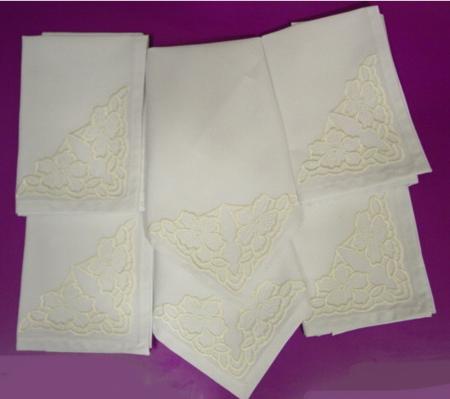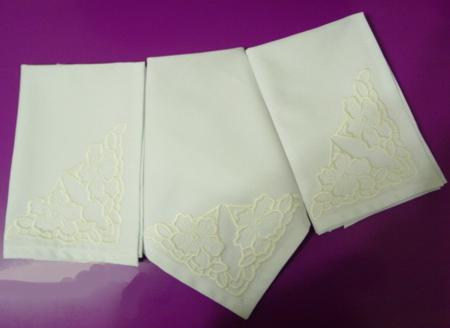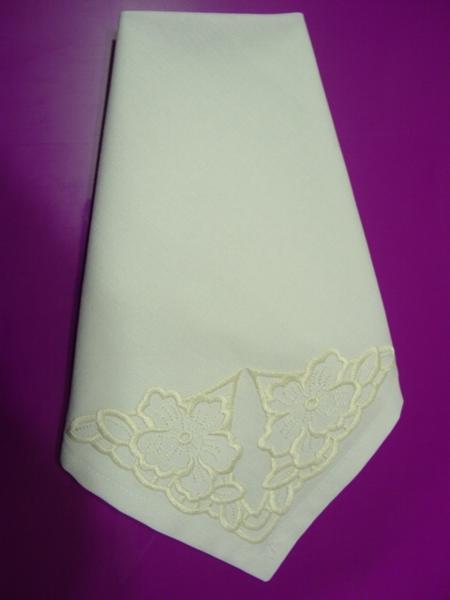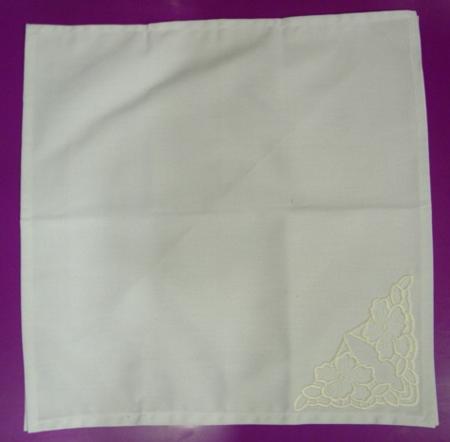 Back to the Contest Entries page