Embroidery Contest 2009
Entry # 37
This customer sent in a baby quilt featuring a hedgehog theme. She uses a Viking Designer SE. She writes:
"This is a crib size quilt. I purchased material at an estate sale and put them together with material I had at home. The finished project will be donated as a humanitarian project."
Great job and great cause!
The designs are Merry Hedgehog Set.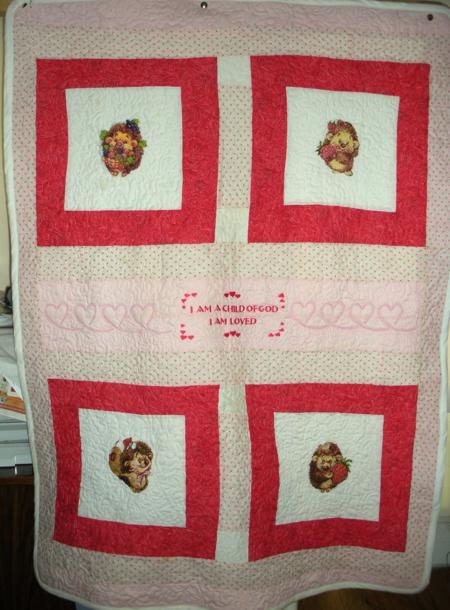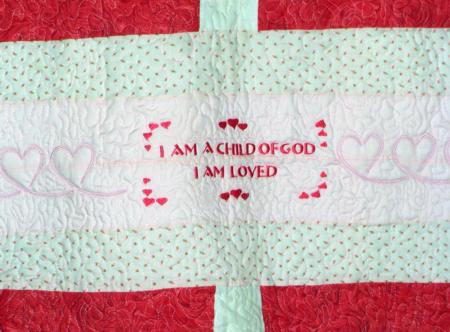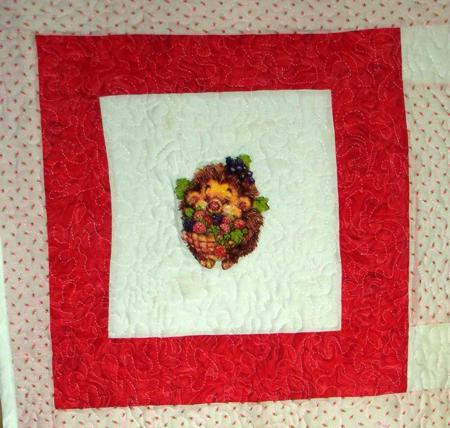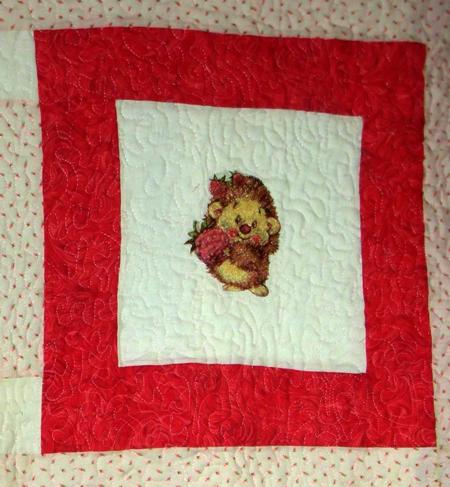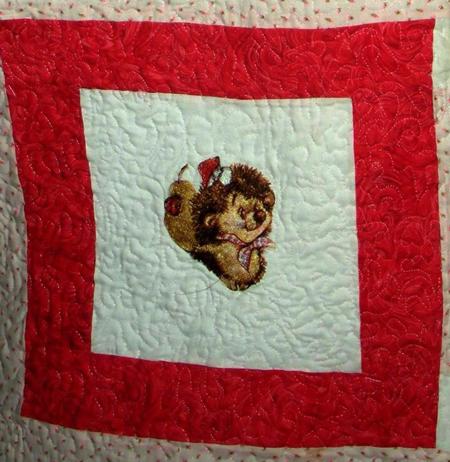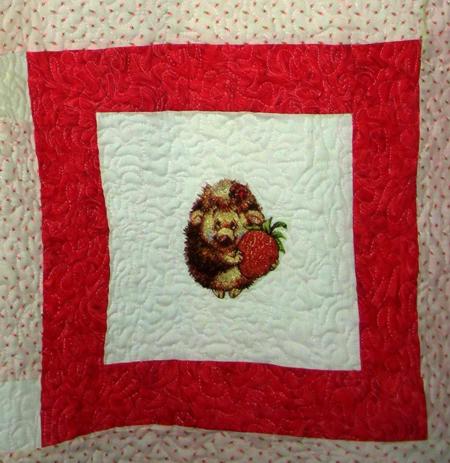 Back to the Contest Entries page