Embroidery Contest 2009
Entry # 39
This contestant sent in pictures of a dragon-themed vest. She writes:
"I am fascinated by dragons. It is the sheer artistry of your dragon embroidery design that inspired me to find something to design around it. A dear friend sent me less than a yard of red and black silk brocade that I paired with some black silk linen to design and make this simple and fun to wear vest (waistcoat). It is lined in silk, however it is the red dragon that catches the eye. I used a decorative stitch in red on the band to help tie it all together. I used my Viking Designer Diamond embroidery/sewing machine to create this item."
The design used is Oriental Dragon Applique.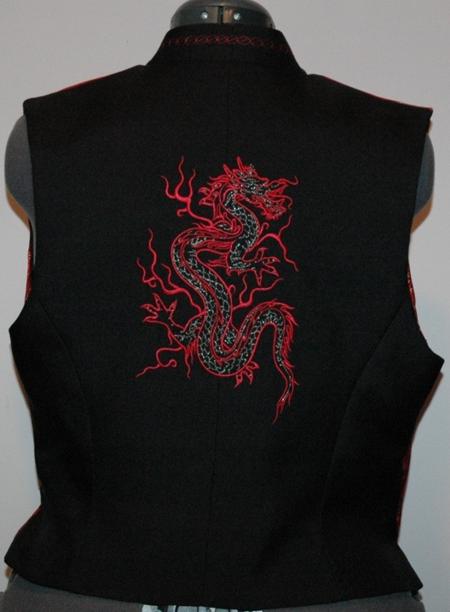 Click to enlarge