Embroidery Contest 2009
Entry # 42
This entry is a quilt featuring Redwork scenes from the Life of Jesus. The customer writes:
"The quilt was made for my daughter's school. They have the quilt hanging in her classroom. I enjoy doing this religious subject because the children always seem to be very happy and fascinated about Jesus images. I love machine embroidery and patchwork. I use my Husqvarna Viking Quilt Designer II."
The designs are from the Life of Jesus Redwork Set.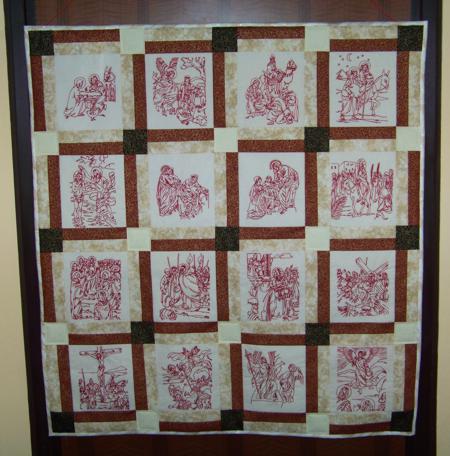 Click to enlarge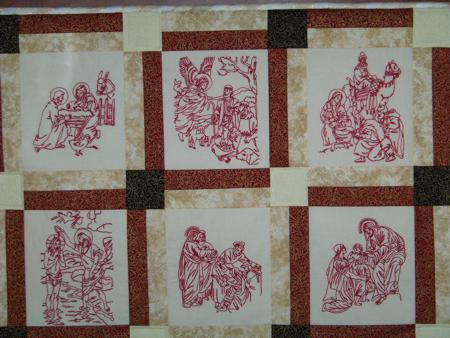 Click to enlarge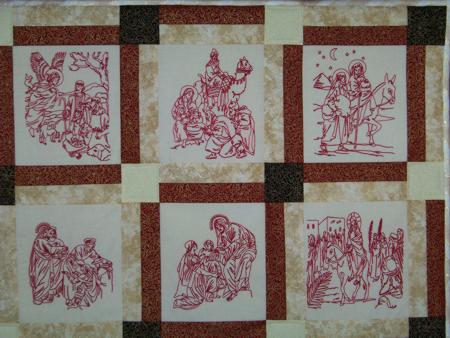 Click to enlarge
Click to enlarge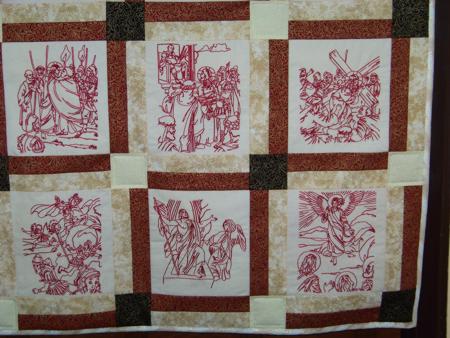 Click to enlarge
Back to the Contest Entries page