Embroidery Contest 2009
Entry # 5
This and the next entry belong to one contestant. She called the project "Dutch Rose on Balsa Wood". She used a BabyLock Ellegante.
"Actually these are my first attempts at stitching the "photo stitch" technique. In the beginning (for me) I would go to your web page and simply drool over the lovely designs. Then one day I saw the project for stitching on balsa wood and I just had to try it -- I'm so glad I did."
The design used is Dutch Rose.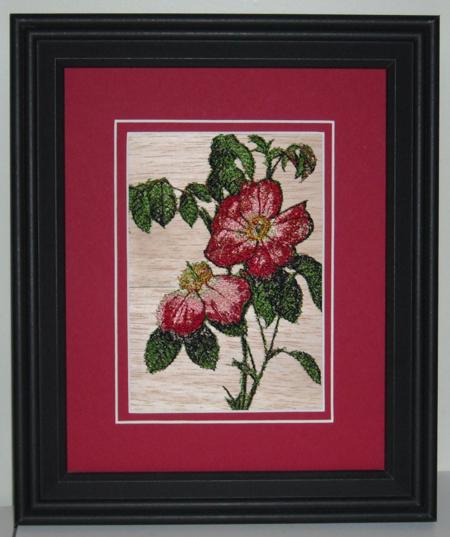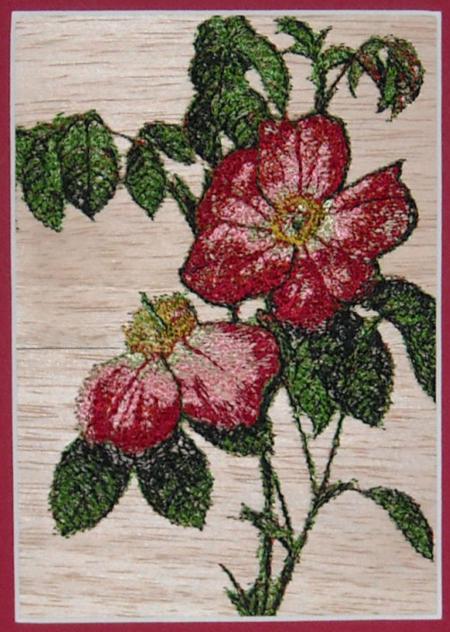 Back to the Contest Entries page