Embroidery Contest 2009
Entry # 50
The contestant send in pictures of a quilt. She writes:
"This is a quilt I made for a very dear friend who loves roses and bright colors. The rose designs are all from Advanced Embroidery, but I digitized the leaves and lattice used to do the quilting. The rose blocks and the quilting were done on a Janome MB-4. Notice that there are no rows or columns in this quilt; the lattice work was attached piece by piece. The backing was put on as a "facing" rather than trying to use binding on all those points! The top of the quilt was cut off straight to eliminate points sticking into a sleeper's face."
The embroidery designs are from the Rose section.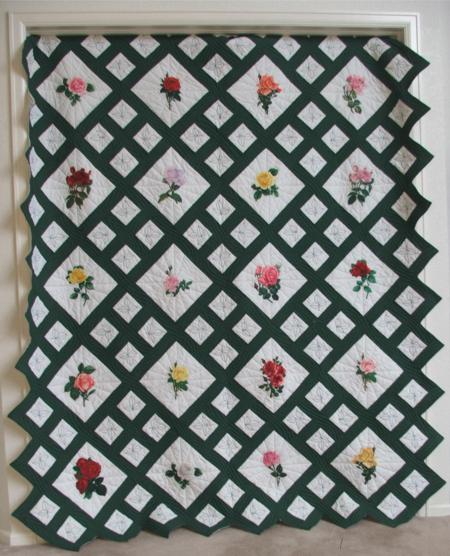 Click here to enlarge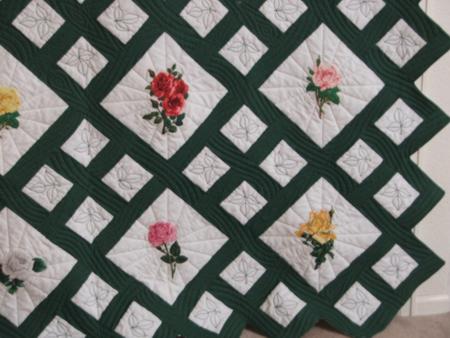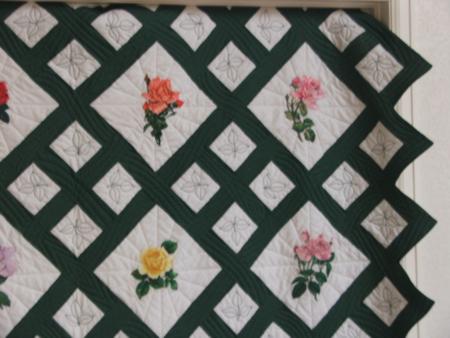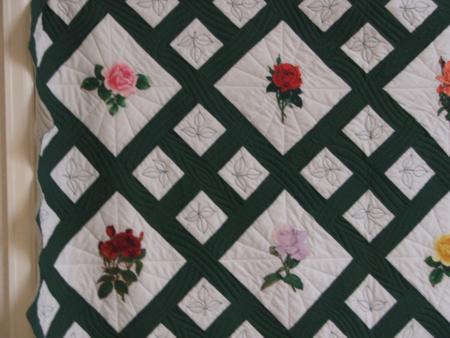 Back to the Contest Entries page