Embroidery Contest 2009
Entry # 52
This contestant writes:
"I decided to do something a little different embroidering the designs on black. I was pleased how it turned out. I color-enhanced the design with fabric markers to add a little more interest. I just love the three-dimensional look of this Kitchen Still Life.
I work on a Husqvarna Designer I."
The designs used are Kitchen Still-Life III and Kitchen Still-Life IV.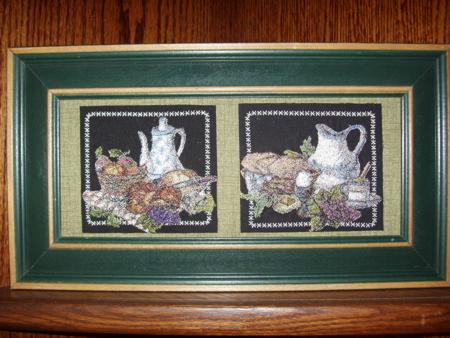 Click to enlarge