Embroidery Contest 2009
Entry # 53
This a butterfly velvet evening dress made in soft "crushed" midnight blue velvet with embroidered butterflies in different tones of blue and silver thread. The contestant writes:
"I made the dress for my very special friend's marriage.
I used my Husqvarna Designer I USB machine to make the embroidery."
The designs used are from the Butterfly Set.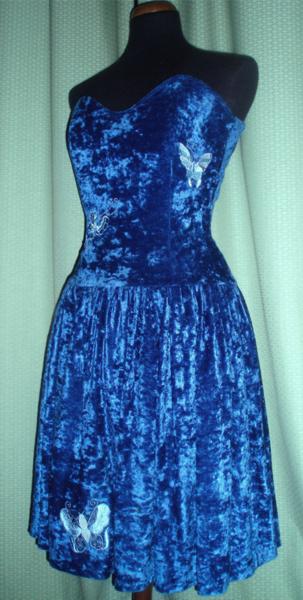 Click to enlarge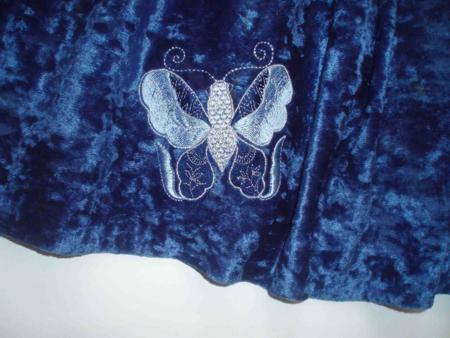 The hem